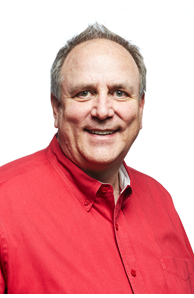 Managing Broker
Email

Lynn.Butterfield@utahhomes.com

Phone
Office
Connect with Lynn
Awards

International President's Circle
Designations
Luxury Property Specialist (Luxury Specialist), Quantum Home Tours (QHT), Realtor
More about Lynn Butterfield
A Little About Me
I am the Managing Broker of Coldwell Banker's Park City office and began my real estate career in 1981 with a real estate development company based in Park City, Utah. Since that time I have worked to enhance my business and real estate knowledge. My extensive knowledge of Residential & Commercial Real Estate Sales, Relocation Services, Enterprise Commercialization and Mergers & Acquisitions has allowed me to created & lead a unique team, The Strategic Services Group, which specializes in these areas.

I'm a Certified Relocation Specialist, represent Coldwell Banker at the Economic Development Corporation of Utah & MountainWest Capital Network, & Mentor Entrepreneurs through Cooperative Venturing as a Trustee of the Board of Directors of Wayne Brown Institute, a 501(c)3 nonprofit educational organization. I also serve as a Trustee of the Board of Directors for Special Olympics Utah where I work to enhance the life experience of intellectually disabled persons. I am a Planning Commissioner in Tooele County where I plan, work to enhance the quality of life for our citizens & protect private property rights. I've served on the Park City Board of Realtors Multiple Listing Service & Technology Committee for many years. It has allowed me to develop deep relationships with other real estate professionals.
I received my B.S. and M.S. degrees from the University of Utah where I continue to volunteer as a member of the floor staff for Utah Women's Gymnastics, the most winning gymnastics program in history.
I consult with the Gore School of Business at Westminster College in Salt Lake City where I spearheaded the creation of a new entrepreneurship classroom curriculum with Wayne Brown Institute to give business students real world venture analysis education & experience. I also mentor interns through this program to give promising students experience in Cooperative Venturing.
In my free time I raise organic, grass-fed beef on Salty Shores Ranch in Erda, UT.
How I Add Value
I want to create value for everyone I work with, so I'll meet with you to discover what you're trying to accomplish. I can only add optimum value if I get to know you, and this process begins during our initial meeting where I'll ask you lots of questions and listen to your answers very carefully. When you talk with my references you'll find that I have a reputation of going the extra mile for my clients and I'll do the same for you. I'll continue this value driven process of building our relationship over many years so I can become your trusted adviser. One of my recent clients said, "Wow, am I glad we're working with you! This is a complicated transaction and there is nothing over your head!"
What I do
I have broad business and real estate experience. So, I've created a unique team approach to assist you. My team members provide services in Residential & Commercial Real Estate Sales & Leasing, Relocation Services, and Mergers & Acquisitions. I specialize in looking at the total picture of your needs and then give you value based on those needs. I work with lots of entrepreneurs so I understand their unique business, personal, residential & commercial real estate needs. In fact, when a company needs to relocate individuals they count on me to help with business, personal and family issues in a kind, patient and understanding way. I want everyone to have a great experience!
I'll help you find your first home, help you relocate to Utah another state, & enhance your experience throughout any real estate transaction. I can even help you purchase or sell a business. I do small transactions as well as very large transactions. I'm here to help make your life easier!
You Should Work with me!
My Clients come from all over the world and each one is unique. That's what I love about my work. As I get to know you I gain new insights that only you can give me. Knowing you makes me a better person and allows me to live a fuller, richer life. When we work together I'll offer you the opportunity to get value from my whole team and network. I hope to keep on introducing you to helpful, trustworthy professionals even after we close your transaction! Need a great plumber? Call me. Need new cabinets? Call me. That's what living a great life is all about; learning from each other and enjoy wonderful, life-long relationships. I'm always looking to work with people that share this philosophy and I really would like to add value to you.
My Purpose
My whole purpose is to be an encourager. I want to be your advocate and be there to help you become who you want to be. You can RightStyle your life by creating the experience and environment you want; I'd just like to help a little. Let me go to work for you now and bring my team and entire network to your aid. The people in my network allow me to see things I don't see. They teach me things I don't know. They bring me joy I haven't felt. It would be great to include you.
Here's Your Next Step
Call or email me now and I'll give you a FREE subscription to my magazine, Home By Design. It will give you information on design, decor, travel, cooking & gardening. Don't wait! Ask for it today!
I'll also provide you with a FREE subscription to Monday's Warm Cocoa. This inspiring email will be delivered to your inbox every Monday! No, it doesn't sell you anything. But, it will encourage you & help you start each week with a smile. Oh, and yes, I really do write it every week so, let me share the inspiring insight I receive from my incredible network with you right now. Ask for an invitation now!