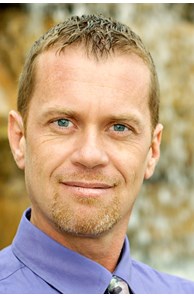 Sales Associate
Email

marc.huntington@utahhomes.com

Phone
Office
Headline: Marc Huntington – Your Home Sold Guaranteed, or We Will Buy It, with RealSure!*
Awards

International President's Circle
More about Marc Huntington
In 2007, as a father of 3 girls, Marc Huntington along with his wife Ashley Huntington was the owner and operator of an extremely busy residential Real Estate appraisal company. At the time Marc got his Real Estate license in the summer of 2007, the market was in free fall due to the great recession.
Fast forward 14 years Marc has become an established Real Estate Sales agent in Salt Lake County and along the Wasatch Front. Marc still works with his wife Ashley. They have hired a small group of administrative and marketing assistants that form the backbone of The Huntington Real Estate Group!
The Huntington Real Estate group has thrived and expanded over the years, through great markets, and a Great Recession. We have helped hundreds and hundreds of people buy or sell the place they call home. Our team's mission, "To Elevate Others to Prosper", has been a leading cause of our success. The Huntington Real Estate Group at Coldwell Banker, offers consumers unique written guarantees, such as "Your Home Sold Guaranteed, Or We Will Buy It, with RealSure, or our exclusive VIP Buyer Satisfaction Guarantees. These guarantees, backed by the Power of Coldwell Banker, allow Marc Huntington to offer cutting edge programs that put consumers in control of the Real Estate buying and selling process. 
Marc Huntington has won numerous awards for customer service, as well for sales. He has been a member of Utah's Realtor 500 for several years running and has become one of the top selling agents at Coldwell Banker – Union Heights. At the Huntington Real Estate Group, we strive to elevate our clients with an exceptional buying or selling experience. Exceeding our clients' expectations, is our team's daily commitment.
Always feel free to pick up the phone and call us with any questions or needs in Real Estate. We are ready to serve you!