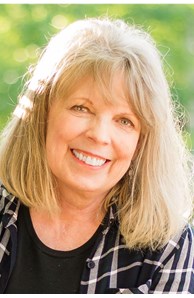 Sales Associate
Email

cheri.kane@utahhomes.com

Phone
Office

South Ogden

1104 Country Hills Dr Ste 300, Ogden, UT 84403-2420
Realtor/Purveyor of Excellence
More about Cheri Kane
Hi there and thank you for taking a moment to visit with me.
I seriously love what I do as a Realtor as your "Purveyor of Excellence". I take the daunting out of the real estate process and replace it with a superior and successful transaction for all parties involved.
Licensed since 2006 has given me the opportunity of serving many wonderful and diverse people in my career. Everyone's situations and expectations are different. My promise of integrity and responsibility is to always step up to the plate and help you navigate through the process as I represent you, whether you are a 1st time home buyer or seasoned home seller or buyer.
As your Real Estate professional I am able to provide you with superior service and marketing tools along with strategies when you decide to sell your home.
These include:
Professional photography, video slideshows, virtual tours for MLS, placement on countless real estate websites, professionally produced spots on Coldwell Banker's TV program, At Home in Utah, professionally produced slideshows posted on Coldwell Banker's YouTube Channel, professionally designed property website, newspaper and magazine ad campaigns, Social Media campaigns, all reaching your targeted demographics and much more!
* Serving the Wasatch Front and surrounding areas.
* Expertise is in home selling and buying, investment properties, land sales and acquisition and multi-unit residential properties.
* Member of the Public Speakers Association and am also currently writing my 1st book. The true story about my son's harrowing experience and miraculous survival when lost at sea.
Testimonials
Cheri is a friend of ours that we knew we could trust with selling our home. She always came across professional and kept communication daily; sometimes multiple times a day to update, ask approval etc. She asked for our opinion and offered her advice, but was always on board with whatever we decided, selling price, countering an offer etc. She has a wonderful depth of knowledge with real estate and is also as energetic, thoughtful and friendly as could be. We highly recommend Cheri, she will get the job done when she says she will!
John and Jennifer Heart
Cheri Kane is a wonderful Realtor, our experience with her was great. She is very kind and easy to work with. Always putting your needs first and is very ambitious. Loved working with her, would recommend her to friends and family.
Shelby Baugh
My rental property had been for sale along time. Potential buyers would come and go without any real interest. When Cheri Kane became my agent, the playing field changed. She brought energy and excitement to the selling / buying process. She was very dedicated and serious about finding a good investor to buy the property. Cheri is a hard working Realtor that didn't give up. I plan on keeping Cheri on my Team and would recommend her as a fantastic Real Estate Agent. Thanks again Cheri!
Eddie Faddis DDS
I am pleased to recommend Cheri Kane of Berkshire Hathaway Home Services. She has represented myself and my two children in our realty needs and questions the past few years. Cheri is a very unique professional. I found her to be so committed to her clients. She worked with us the whole duration of time we were either looking or selling. She constantly questioned us to make sure that we were satisfied, as well as following up after all was final to make sure that we were happy with our new homes or selling experience. I have recommended her to many friends and family and we all agree that she knows her job and carries herself so well. She is a great asset to our community.
Gina Hanor
Cheri was wonderful. She kept me and my husband informed every step of our home buying experience. I could not have made it through without her. Sometimes it was hard for her to mange me! I will refer her to friends and family. She did this all while I was out of state. I highly recommend her for buying or selling your home. Thank you again Cheri!
Crystal and William Alvarado
I have had the pleasure to work with Cheri in purchasing my new house in S. Ogden, Utah. She is one of the easiest people to work with and one of the most caring too. She is very knowledgeable of the houses in the area and directed me to my ideal house. Well after the house closed an emergency came up when I was away on an extended trip and Cheri went above and beyond to help me. She helped handle a sprinkler problem that saved the day! I highly recommend working with Cheri.
Don Davis
I am happy to provide more referrals upon your request.