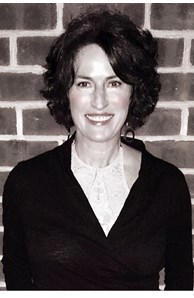 Sales Associate
More about Eileen Marousek
Personal Background
Eileen is a native of the Alexandria area and has lived in Alexandria, Arlington and Georgetown. After an extensive career in business development for fourteen years in High Tech with companies like Microsoft and Cisco Systems, Eileen began her career in real estate in 2005. Her educational background includes a Bachelor of Arts from Virginia Tech. Eileen understands how to apply these experiences to the business of real estate and has been successful as a result. She is licensed in D.C. and Virginia and knows her markets well.
Eileen has achieved the NVAR Top Producer status as a Top Producer with the Northern Virginia Board of Realtors since she started in the business. Eileen has a strong skill set in negotiations and can help you determine pricing and marketing strategies for your property. She can also help you identify homes that suit your criteria when you are looking to move. Eileen is a high energy individual and stays focused and optimistic as she helps assist you in achieving your real estate goals.
In her spare time, Eileen likes to spend time with her two dogs Rosie and Cooper (pointers). She likes to watch college football (Go Hokies), garden and entertain.
Eileen had over $10,000,000 sold in 2010 and 2011. She is an NVAR Lifetime Top Producer.
Testimonials
Sam and Julia, January 2012
"We visited an open house hosted by Eileen in Old Town Alexandria and immediately fell in love with the property. After we decided to make an offer, Eileen was very open and up-front while guiding us--as first-time home buyers--through the process. Eileen made herself available well outside of normal business hours and over weekends to accommodate our work schedules, which we greatly appreciated. Eileen took the time to thoroughly walk us through the daunting contract paperwork and even provided a checklist of what needed to be done. Eileen also provided great recommendations for finance, home inspection, and legal services that made the process smooth and allowed us to close on the property in less than a month! We were thrilled with the process, which was made much less stressful thank to Eileen's flexible, organized, hard-charging approach as well as her years of experience living and working in Alexandria."
Amy Kavelman & Toby Eckert
"When it was time for our growing family to move into a bigger house, Eileen made both sides of the transaction -- selling and buying -- turn out the best we could have hoped for. She worked tirelessly to line up showings for us, often on short notice, and helped us find just the house we were looking for at a great price. We were equally pleased, and stunned, when she sold our house in a matter of days after putting it on the market. Eileen was available 24/7 and always had answers to our questions and concerns. It was definitely the best experience we've had with any Realtor."
Harley Thronson & Laura Giza
"For several months we worked closely with Eileen to find the perfect home for us in the Old Town part of Alexandria. Her years of experience in the area and her knowledge of the housing market were invaluable. We had in our past purchased very few houses and every question that we had was promptly and accurately answered. We were entirely satisfied with our professional relationship with Eileen and heartily recommend her to anyone looking to buy or sell in the area."
Anne Marie & Stephen Power, Alexandria
"In today's uncertain Real Estate market, we were prepared for a long, difficult process. Eileen helped our family determine the appropriate price for our home which attracted the right buyer in just a week's time!! Her knowledge of the area and the Alexandria market trends was very helpful. Eileen had a strong network of contacts and, stellar negotiating skills. We really liked her can-do attitude which made selling our home and ultimately purchasing a new one much easier than we could have ever imagined."
Katie Bonanno & Jason Slattery, April 2012
"My wife Katie and I will recommend Eileen to ANYONE who wants an efficient, timely, professional, knowledgeable, excellent real estate agent. My wife and I are very active with busy work schedules and Eileen always took care of us. It seemed as if she was at our beckon call. Whenever we wanted to see a property, she made it happen. She also got to "know" us and know what we liked/disliked and what we were looking for even before we did. She also went above and beyond on researching an assessment situation on a condo that we intimately walked away from before counter-offering. She saved us on that one and found us our dream home in Old Town and we couldn't be more happy with our home and with the job that Eileen did. When we decide to sell, she will be our agent; when we decide to buy again, she will be our agent. She has clients for life in us and we will recommend her to anyone that asks."
Nick Miller, US Army July 2012
You can't find a better, more professional, savvy agent in the NOVA area. As a military officer I have purchased a few homes and each time felt let down by the value my real estate agent. This was absolutely not the case with Eileen! She is a direct communicator -- keeping her clients interest in mind. She was able to accommodate my extremely demanding work schedule, requiring early calls. Buying a home is the largest financial transaction many families will make. With Eileen you have someone who will assist you in ensuring you make the best decision possible, provided you are receptive and listen. Her experience is exactly what you want on your team, representing you in your purchase or sale. I would recommend Eileen to any military family, or any individual in the NOVA/DC area looking to purchase a home. She kept me at ease through the process. I remember commenting to friends how grateful I was to have Eileen on my side.
Katie and Marcos Araus February, 2013
With Eileen's help, over the course of six months we found a house, listed our condo, sold our condo, lost a house and, in the end, purchased a gem. Eileen walked us through each step in the process. She provided honest feedback and excellent advice along the way. She worked tirelessly and was always available and responsive to questions. Even as a very popular agent, she always found time to show us properties and accommodate our schedule. First and foremost, she believes in representing the interests of her clients, and never cut corners or sacrificed her standards to get a deal done. As clients, that gave us peace of mind. We very much appreciated her high ethical standard and believe our multiple transactions benefitted from the quality of her representation. If you need an agent in NOVA, you'd be hard pressed to find a better one. Thanks Eilee