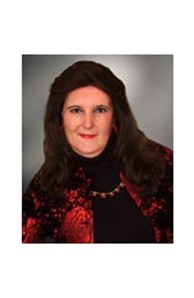 Sales Associate
Email

Kathy.McGrath@cbexchange.com

Phone
Office

Metro West

20350 Water Tower Blvd, Brookfield, WI 53045-3558
More about Kathy McGrath
Kathy's Expertise
Kathy McGrath is a Coldwell Banker Residential Realtor in the Metro West Suburban office in Brookfield. Real Estate has been in Kathy's family for many years. Although Kathy helps people buy or sell homes throughout southeast Wisconsin, she has extensive knowledge of Waukesha, Washington, Milwaukee, Ozaukee, Jefferson, and Walworth counties. From first time home buyers to empty nesters to retirees, Kathy's client base is as diverse as the homes she helps them find. Kathy has been dedicated to customer service for 20+ years, and is very involved in various community activities. She prides herself on exceptional customer service as well as innovative marketing initiatives to make sure your home will be seen first and sold fast. Kathy's professional, yet friendly nature, along with sincere concern for others gives her a great edge when working for both buyers and sellers. If you are buying a home, you can rest easy knowing Kathy is working hard to find the home of your dreams in the location you desire.
Communities I Serve
Kathy serves the entire southeast Wisconsin area. She is especially knowledgeable of Waukesha, Washington, Jefferson, Milwaukee, Ozaukee, and Walworth counties.
Personal Background
Kathy is a longtime resident of Brookfield, a suburb of Milwaukee. She loves to fish and play golf, especially with her son. Kathy is a retired EMT from the Town of Brookfield. She currently teaches CPR for the City of Brookfield Police Department. Kathy also is very involved in her church, St Luke Catholic Church in Brookfield, where she is a member of the parish council. Kathy is also a member of the WCESR (Waukesha County Emergency Support and Rehab) which assists police, firefighters, and victims at fire calls and emergency situations.
Education and Designations
Member Wisconsin Realtors Association
Member National Realtors Association
Member Greater Milwaukee Realtors Association
Member Waukesha County Emergency Support and Rehab
CPR Instuctor for City of Brookfield Police Department
Member St Luke Catholic Church parish council
Member Holy Mary Society
Member Lalumiere League, Catholic women's organization
Retired EMT for Town of Brookfield Fire Department
Useful Links
Local Social Media:
National Social Media:
www.Facebook.com/coldwellbanker