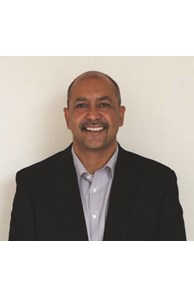 Sales Associate
Email

David.Qureshi@cbexchange.com

Phone
Office
Connect with David
Languages other than English
Farsi, Urdu
More about David Qureshi
Business Philosophy


The Business Philosophy that I employ everyday is to listen to my clients and from hearing their needs I lead and manage our business relationship accordingly. With the support of a brand like ColdwellBanker limitations turn into opportunities. Todays real estate market is very competitive. Low interest rate environment and post recession economy has given rise to investors at every level competing for multifamily units. As Technology continues to shape the future, data and analytics are tools that are embraced here at ColdwellBanker. Having a global presence helps when clients do business in other parts of the country. Reaching out to anyone in our vast company profile is easy and provides full service to our customers and clients. Local realtors usually have the most insight to a specific market.
Education and Training


Most of my professional life has been spent in the area of Mortgage Banking and Real Estate. Seven years of United Parcel Service dominated my early working days along with serving in the United States Army Corps. of Engineers for 10 years. My educational background consists of Construction Management and Industrial Engineering. I love what I do and the people that I serve on daily basis. My greatest professional achievements came while working for GE Capital as a Loan Originator in the national call center. Secondly I was able to package a 60,000 square foot, mixed-use rehab project, that included Historic Tax Credits in its financing for my client. We successfully sold that project.
Awards And Designations

Areas of Expertise


Residential and commercial lending practices are an area of real estate that I have considerable knowledge in. This helps in making sure my clients are familiar with what is needed as they move forward with offers or are accepting offers from buyers. I have worked as an expeditor for a major condominium developer in the state and have worked on Historical Wheda Tax Credits for another developer in the state. In my years as a Real Estate Broker getting the right people involved whether that is the city or a community nonprofit group to move my clients agenda forward is something I look forward to.
Community Involvement

Coaching basketball at the Milwaukee Rescue Mission for youth boys group was fun and rewarding. Anytime spent with young people in showing them skills and watching them grow is worth while. Being an activist in my community is something I enjoy doing when needed. Getting speed limits posted or cleaning up the railroad tracks a few blocks from the house are things that allow my family to get in the act and points my children in the right direction. Personal Background

My connection to my hometown of Milwaukee Wisconsin spans 30 years. I started at MPS and went to the Shorewood School system. I am greatful to my parents for giving me this opportunity. I was fortunate to meet very diverse and caring people thru these formative years. I played varsity basketball and tried to extend my hand in friendship to all types of individuals. Upon graduating I joined the Army Reserves and looking back today I would not trade those experiences for anything. I always try to be an ambassador for our great state of Wisconsin.