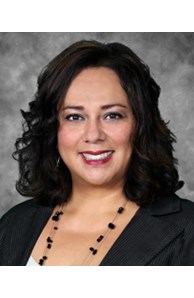 Sales Associate
Email

sabina.lopez@cbexchange.com

Phone
Office
Connect with Sabina
Awards

International President's Circle
Languages other than English
Spanish
More about Sabina Lopez
Learn More About Sabina Lopez
Business Philosophy
Sabina Lopez, a Realtor with Coldwell Banker, serves the Southeastern Wisconsin area specializing in residential real estate. Her specific areas of expertise include Racine, Kenosha, Milwaukee and more. Please contact Sabina Lopez for all of your real estate needs in Southeastern Wisconsin at Sabina.Lopez@cbexchange.com or call 262-417-5155.
How Sabina Lopez Serves Sellers:
Sabina Lopez has a team of graphic artists to create marketing materials for your home that will appeal to prospective home buyers. Sabina's strategic social media program includes posting up-to-date real estate trends to making important contacts. Sabina strategically utilizes this significant platform to provide the information you need as well as bring more buyers to your property. Sabina is dedicated to gaining the exposure you need for your exceptional home. Her program offers a number of customized resources designed to showcase your property.  90% of buyers begin their home search online. Sabina's comprehensive online marketing plan showcases each of her properties. This includes distribution with top websites including Realtor.com, Zillow, Trulia and ColdwellBankerHomes.com.
How Sabina Serves Buyers:
When working with Sabina, she will take care of all your home buying needs. From researching communities to showing you available properties and negotiating on your behalf, Sabina Lopez is your advocate.  When searching for your dream home she will provide detailed information on any property currently listed for sale- whether it's listed by Coldwell Banker or another real estate company. Sabina is reliable, relational, and has a strong work ethic to get the job done.  
Sabina Lopez Specializes in…
·Residential Real Estate
·Home Ownership Process
·Lending and Title Insurance
·Fluent in Spanish and have my buyers and sellers first or fifth time buying and selling best interest at heart, providing them with the education and tools they need for successful home-ownership/maintenance.
Sabina's Experience:
Sabina began her real estate career back in 1999 as a Closing Manager and Account Representative at a Title Insurance Company. After being in the Title Insurance industry for 8 years she became a Loan Originator with a local banker/broker until 2009.
She enjoyed being a Pre/Post Housing Counselor since 2009 at a local Non-Profit agency where she assisted first time home buyers and home owners facing foreclosure. Her passion for Home Ownership continues while holding her Real Estate License, showing and selling the homes of your dreams.
Sabina works extremely hard for her clients in the purchase or selling of your home.