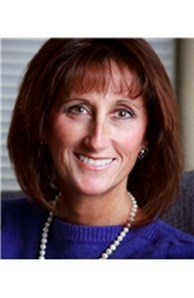 Sales Associate
Email
Phone

Market Mesa-GilbertOffice

6402 E Superstition Springs Blvd Ste 100, Mesa, AZ 85206
Moving you to a better place!
More about Debbie Keehart
Why Debbie Keehart is the perfect agent for you!
Welcome to my profile! I am very happy that you have come this far to read my profile. Selecting a Real Estate Agent is an important part of buying or selling your property. I applaud you for doing your research!
Here's who I am and the benefits I can give to you:
I am probably one of the most enthusiastic Realtors you will meet! When I chose this career, I had no idea how passionate I would be working with my clients! I am truly motivated to negotiate the best end result!
I was born and raised in Southern California but have some Midwest family values instilled in me. Now living in Mesa, Arizona, I enjoy the desert sunsets and the climate which is so conducive to outdoor activities. I enjoy off-roading and water sports! For you 2A folks, I'm an avid PewPewer!
The market is always changing and now that I've been in the business for a while, I've seen and worked many of those changes. So, no worries. I can handle whatever the market throws at us with enthusiasm! I've got your best interest at heart!
Benefits to you: My expertise is listening to what you want and need then helping you find the right house to call HOME. After all, isn't home where we live, laugh and make our family memories! What a great job I have!
Specialty Areas:
Mesa
Fountain Hills
Scottsdale
Gilbert
Chandler
Tempe
Queen Creek
Florence
Casa Grande
Apache Junction
Gold Canyon
Phoenix/Ahwatukee
Specialty Markets:
Residential, New and Resale
Lot/Land
Vacation/Second
Retirement 55+ communities
Awards And Designations:
Rookie Agent of the Year 2009
Best Contract Writer Award 2012, 2013, 2016
Bronze Circle Award 2013, 2016, 2017, 2019, 2020, 2021
International Sterling Society Award 2014, 2015, 2018
SFR Certification: Short Sales & Foreclosure Resource
Relocation Specialist. Relocation Team: For Buyers and Sellers.
Short Sales & Foreclosure Resource Certified
Will you need contacts for lenders, contractors, designers, movers etc...? I absolutely have options for you! I will be your guide.
Most of all, buying or selling is a huge endeavor. Therefore, I promise my loyalty and my strong work ethic to you. My belief is that your best interest is paramount.
Contact me today at (480) 812-5300 or e-mail me at debbie.keehart@cbrealty.com.
Your Personal Consultant,
-Debbie
"Helping You Move to a Better Place"
Testimonials

"Debbie,
THANK YOU for being as good as you are and as attentive as you are at what you do. Really, from a Realtor stand point, this has been an entirely different experience in a GOOD way! Coldwell Banker should give you a big fat RAISE!" -Eva
"Debbie,
Just a note to thank you for your services while I was searching for a home. Your guidance was far above what could have been expected. The home I purchased was exactly what I needed and wanted. this year, you searched and found wonderful tenants for my investment property!" "I would highly recommend Debbie Keehart as a wonderful Realtor!" -Jackie H.
"Debbie,
Cheers for you, RE agent! Not having had any experience with Realtors before, I didn't know how hard you all work. "Right on Debbie!" -Richard S.