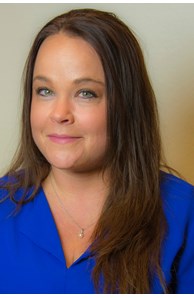 Sales Associate
Above and Beyond, my clients are my priority.
More about Ami Benson
I have always carried a huge affection for finding homes and love working with people who desire to sell or buy them. I began helping friends and family find their dream homes and financing programs they could afford - even when they did not believe they could. I was doing much of the job of a Realtor without the title - my friends began calling me the "house-whisperer" because I had an uncanny ability to hunt down the exact house they were looking for and made it work. I realized how much I enjoy the thrill of the "treasure hunt" when serving buyers, and the maximization of my technological, artistic, and marketing talents when representing and serving sellers. It grew inevitable that I would become a licensed Realtor, hopefully your Realtor!
With an extensive sales background, I pour my heart into my work and seek to always be the best Realtor with the best service imaginable. I aim to make your experience a successful and pleasurable one.
Daily, I seek to acquire and develop more valuable tools for my clients - information about the neighborhoods, builders, community amenities, floor-plans of various models, school boundaries and more. These are helpful for the sellers who visit my listing's open houses to learn about more attractive features of the home.
This your biggest investment...invest your time and money with someone who takes it seriously and knows how important finding your next home is!