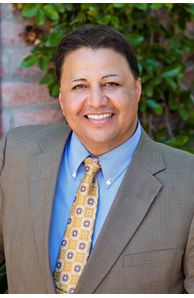 Sales Associate
Bruce Baca - Realtor and Community Leader
More about Bruce Baca
Bachelor of Business Administration, Eastern New Mexico University
Bruce is a community outreach leader and supporter of teachers, students, children, residents, and good people with the most need in the Greater Tucson area for the past 20 years. With over 35 years of professional experience in the real estate, mortgage lending and the retail banking industry, Bruce enjoyed a 25 year career with Wells Fargo, working as a District Manager and the National Implementation Team for Wells Fargo Home Mortgage before joining Pima Federal Credit Union in October of 2010. As the Chief Retail Officer for Pima Federal, Bruce oversaw the strategic management of the entire Retail Financial Center Network, to include the Marketing Department, all facilities management and the Community Outreach efforts for the organization. The credit union had unprecedented growth in membership, deposits and loans related to the strategic management of Bruce's leadership. The Real Estate Industry, home buyers and home sellers will enjoy and benefit from Bruce's engagement, integrity, character and willingness to help and do what is right all the time.
Bruce has transitioned to becoming your local Real Estate Connection at Coldwell Banker Residential Brokerage. Bruce is responsible for the service and overall buying and selling experience of clients in the Oro Valley, Marana and Tucson markets. Bruce cares deeply about his clients experience. Bruce's consultative approach to helping clients is reflected by the numerous referrals he receives as a trusted and engaged community leader. Bruce is committed to helping clients start, continue and or finalize their dreams through real estate interactions. Bruce is driven to protect the individual right of real estate ownership for his clients. Homeownership is the American Dream.
Bruce is a 20 year resident of Tucson, who is originally from Belen, New Mexico and started his career in Santa Fe, New Mexico. Bruce is an avid U of A football fan and enjoys spending quality time with his wife, Flo. Bruce enjoys collecting vintage coins and loves classic cars and trucks from the 60's and 70's. Flo is dedicated to the education and well-being of children in Tucson. Flo is employed by the Amphi School District and has been an active member of Project Graduation and the Project Grad Business Breakfast for over 7 years.
The couple has been married for 26 years. Their 23 year old daughter Marissa, is a graduate of the Amphi School District and is currently the Assistant Tennis Coach for the University of Northern Colorado. Their son Joshua, 21, is studying Animation and is a Sophomore at Chapman University in California. The family is committed to improving the economic conditions for all people of our community.
Bruce is the President of the Amphi Foundation and is also a Board of Director for the Greater Oro Valley Chamber of Commerce.