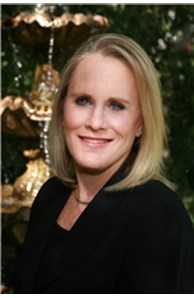 Sales Associate
More about Camille Herbst
Your real estate Agent for Life!

If you're a seller or a buyer, your life is about to get so much easier!

Why? Because when you work with Camille Herbst, you enjoy the benefits of her superior market knowledge, negotiating power and years of hard-won experience.
Your life just gets A LOT EASIER when you're able to entrust your real estate goals to a proven real estate professional working every single day in the markets of Northwest Tucson, Oro Valley, Marana, The Foothills, Central Tucson, Northeast Tucson, in fact all of Tucson!
Talk about saving time . . . and enjoying peace of mind!
You've likely heard the term "multiplier effect," where a strategy generates benefits far beyond what is expected.
Wouldn't you be creating . . . and benefitting from . . .a multiplier effect in real estate if you were able to find a savvy Realtor dedicated to achieving your goals and working hard to double or triple your efforts?
Camille is known for her outstanding customer service. Since then, she has multiplied her clients' efforts with her own expert market knowledge, work ethic and solid representation before during and after sale.
Real estate the right way.
Camille have built her successful real estate practice on total client satisfaction, not on quick sales, easy commissions or some circa-2005 buying frenzy.

She has built her business the right way.
She listens to each and every one of her clients and then dedicates herself to the hard work, attention to detail and constant communication necessary to bring those client goals to fruition.
As her successful transactions have grown, so, too, have the referrals from satisfied clients. A business built on satisfied clients and referrals is one with a long-term future.
As a homebuyer or homeseller, that's exactly the focus you want from your real estate professional.
You want a Realtor that wants you as a client for life.
Membership

Member NAR- National Association of Realtor
Member AAR- Arizona Association of Realtor
Member TAR- Tucson Association of Realtor
Member MLS- Multiple Listing Sevice
Designations

Realtor®
SFR Certification (Short Sales, Foreclosure and REO )
Areas of Expertise and Communities I Serve

Tucson: North, Northwest, Extended Northwest, Central, Northeast, Extended Northeast, East, West, Extended West, South, Southeast, Extended South, Southwest, Extended Southwest
Northwest Tucson
Rancho Vistoso
Dove Mountain
Saddlebrooke
Continental Ranch
Catalina area
La Cholla Air Park
Golf Course Communities: Stone Canyon, Omni Tucson National Golf Resort, The Ritz, The Gallery, El Conquistador Country Club, Oro Valley Country Club, La Paloma Country Club, Skyline Country Club, Ventana Canyon Golf Club, Tucson Country Club, Arizona National Golf, Forty Niners Golf Club, Starr Pass Golf Resort,
New Home Buyers
New Construction: from Start to Finish
Luxury Homes: Stone Canyon, Estates at Honeybee Ridge, Honeybee Canyon, The Gallery, The Ritz, Ventana, Hole in the Wall, Pima Canyon, Finisterra, Cobblestone, The Canyons, Sin Vacas, Canada Hills Estates, La Paloma, Skyline CC, Starr Pass Estates
Retirement Communities: Sun City, The Highlands at Dove Mountain, Saddlebrooke, Saddelbrooke Ranch, Sunflower, Vistoso Village, Academy Village, Splendido
University of Arizona
Vacant Land
Relocation
Short Sales
Foreclosures
Oro Valley
Marana
Pima County
Pinal County
Personal Background

Camille became involved in Real Estate when she and her husband started developing land on Bainbridge Island, Washington. After her husband retired they moved to Tucson where Camille started another chapter in her life by selling Real Estate in Tucson. Her passion is helping clients sell their home in the least amount of time for the most amount of money in todays market and also finding buyers their dream home.
She listens to her clients wants and needs and then goes about in acheiving those goals!
Camille wants to be your Realtor for Life!