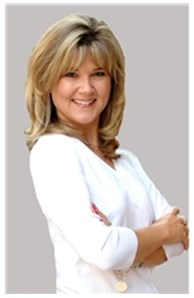 Sales Associate
Email

desiree.mooney@azmoves.com

Phone
Office
More about Desiree Mooney
Desiree's Business Philosophy
As a full-time Realtor working in real estate for over 11 years, Desiree specializes in the Sales & Marketing of homes in the Greater Tucson area, including Oro Valley, Sun City, Marana, Catalina, Vail & Sahuarita. She understands that the purchase or sale of your home is the largest financial decision that most individuals will ever make! And because of that importance, she begins each relationship by LISTENING to her client's needs & goals in that very first encounter. It is extremely important to Desiree that she keeps an open line of communication with her clients. She is never one to push her clients into any decision. Instead, she is there to support them & offer the best information possible to help guide them into making their own decision. She understands that her role is that of an educator, counselor & guide. Consistently outstanding in her field, Desiree has been repeatedly honored for her performance. Her efforts & Client Satisfaction have ranked her in the Top 2% of all Real Estate professionals Nationwide! Desiree prides herself in serving her clients well, building life-long relationships and life time advocates, EARNING the Referrals that her client's so dearly trust her with & working hard to be a leader in the industry! Many of her clients have become good friends through repeat business & ongoing contact. Treating every transaction as if it were her very own! Call or email Desiree today and ask for Client References.

What are Desiree's Clients Saying About Her?
"Desiree handled the sale of my Father's house when I placed him in a nursing home. My Father was not able to deal with the stress and challenges of the house sale, so I took over the process and worked directly with Desiree. I should add that we had two other challenges in the mix: A) I live out of town (Kansas) and B) I am deaf and do not use the phone. Despite these circumstances, the home-selling process with Desiree was absolutely flawless. She was flexible with the minimal communication options and maintained high responsiveness despite it. She worked well with my POA status and was very protective of our property, knowing I was not in the immediate vicinity. We sold the house at excellent value, despite the economy challenges. I attribute this to her aggressive but dignified sales approach, savvy advice and ability to be aware of how competitive sales in the area were going. We had less than a week from contract agreement to the closing and Desiree stepped in to assist with emptying the house on time as well. I found her to be sincere, honest and dedicated. I would definitely use her again -- and again -- and again." Top qualities: Great Results, Expert , High Integrity -Karen Vogan

"When my husband and I were looking to purchase a house with horse property last year, Desiree was serving as the realtor for the seller, and helped us (as the buyers) tremendously. Having had horse experience herself, she was knowledge about and sensitive to our needs. Desiree extends herself in such thorough and thoughtful ways to her clients...and has gone out of her way to stay in touch with us since the transaction a year ago. Working with Desiree was the best experience we've ever had with a realtor, and we enthusiastically recommend her services to others." Top qualities: Great Results, Personable, High Integrity -Sherry Simon-Heldt & Tim Heldt
Client Testimonials Continued
"During our more than 50 years of married life we have lived in 18 different homes, most of which we bought & sold with the help of Realtos. Desiree guided us much, much better than any previous realtors. She is an exceptionally fine Realtor." Alfred & Ernie F
"Desiree is one of those Realtors who do not come your way on a regualr basis. I have been working withmany different Realtors, buying & selling houses over the years. Desiree is in a small, exclusive class of proactive professionals who go the extra mile for their clients, whenevert hey see the opportunity. As a result, Desiree has become not only a trusted business aquaintance, but also a dear friend. Good Realtors are hard to find. I recommend Desiree to anyone who is in the market." Ryan F
I do not know how often you receive platitudes, but you should get them daily! You are a true Professional in your field! You have a heart of gold, always the appropriate personal touch, a wealth of useful information & the "patience of Job". I commend you & profoundly thank you for all you have done for Marty & me for so long! As usual, outstanding!" Jim & Marty T
"You were an Agent who was working in the best interest of your Clients, not just after a "sale" like some! We know you want the best for your clients. You always had time for us & made it seem like we were your only clients! The way you keep your clients informed throughout the process, attending to messages & calls promptly are all very important to us! We appreciate the way you keep in touch even after the sale & let your clients know you are there to still be of service! Thank youfor helping make the sale of our home pleasurable. Selling a homes is stressful, but having an excellent Realtor helped relieve that stress!" Troy & Elba S
"Not only were we 1st time homebuyers, but from Germany as well. Desiree sure did a reliable, confident job-receptive to our concerns & questions! We were very pleased with her & will remain close friends." Klaus & Angie B
Designations & Awards
ABR - Accredited Buyer's Representative: A Benchmark of Excellence in Buyer Representation. This coveted designation is awarded to real estate practitioners by the Real Estate Buyer's Agent Council (REBAC) of NAtional Association of Realtors who meet specified educational & practice experience criteria. An ABR works for, & owes fiduciary responsibilities to, the real estate buyer. The ABR has the Buyer's best interests in mind throughout the process. Purchasing Real Estate is a complex & major transaction with many details to be handled. In the majority of cases, the seller will be represented by a Realtor...wouldn't you want to have complete & fair representation in the transaction too?
SRES - Senior Real Estate Specialist: Members have demonstrated that they have the requisite knowledge, experience & expertise to be a senior's real estate specialist & counselor to meet the special needs & concerns of maturing Americans when buying & selling their homes. Ask Desiree today for your FREE copy of the SAREC Quarterly Newsletter full of specific housing data for mature clients!
Multi-million Dollar - Award Winning - Consistent Producer: Demonstrated that the Realtor has sold real estate totaling at least several million dollars on an annual basis. With these numbers, comes expertise, knowledge & committment to the business & the job you are hiring your Realtor to do!
National Realtor Referral Program: Desiree can help you relocate across the country and around the world! She has built an extensive Network with quality, like-minded Realtors from all over the World! She will hand-select a Realtor for you to make sure they best suit your needs & handle your transaction with the same attention to detail she provides her clients locally! Are you moving to or from Tucson & need a Referral for a good Realtor in another city? Then call Desiree, she'll be happy to help! No cost to you!
Top 2% of Realtors Nationwide
Areas of Expertise
First time home buyers
Seasoned Buyers & Sellers
Luxury Properties
Active Adult Communities & Retirement
Gated Communities
Golf Communities
Condos & Townhomes
Single Family Residences
Military Clients
Serving All of Tucson and Surrounding Areas-Including Oro Valley!
Relocation & Referral Specialist - Helping you move anywhere in the country or World!
Working closely with other Quality Real Estate Professionals to Refer you to when you move to and from Tucson!
Community Involvement
Proud Sponsor of the following Charitable Organizations:
Desiree's Client Appreciation Program
Stay up to the minute on the latest Real Estate News and Trends by becoming a part of Desiree's Client Appreciation Program! Enjoy the perks of the program long after the Transaction is complete!