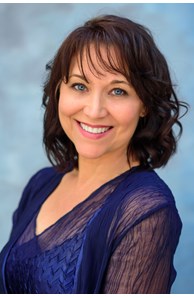 Sales Associate
Email

holly.greenhalgh@azmoves.com

Phone
Office
Arizona Real Estate Professional
More about Holly Greenhalgh
I've been a Realtor since 2015 and have successfully and continually guided Buyers and Sellers with their home and property transactions. Before earning my real estate license, I started a business as a notary-signing agent in 2006 helping people with their loan document signings, which in turn helped influence my real estate career.
 Tucson has been my home since 1987, and I have also lived in a few other areas of Arizona adopting a deep appreciation for our State and the people who live here. Growing up on a ranch in Southern Arizona has given me the meaning of hard work that pays off for all involved and I am dedicated to my life, in the same manner, no matter what I'm doing or where I am.
 There are many facets to creating an easy, across-the-board real estate endeavor, whether you are selling your home or looking for the perfect dream home. I enjoy the negotiations and the challenges of real estate and will step up to serve you! I am here to guide your real estate process and answer questions, concerns or plans you may be preparing for at this time. My goals are to help you feel comfortable and confident in your real estate decisions and I can assure you my 100% dedication to you, your interests and real estate needs!!