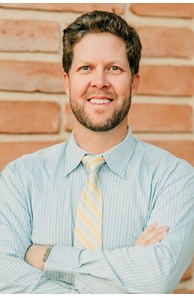 Sales Associate
Reasons to call me prior to making a real estate decision:
More about Gonzo Grasis
Native Tucsonan 
No one knows or cares for the Old Pueblo like I do. As a 3rd Generation Tucsonan (4th Generation Arizonan) I am passionate about my hometown, its growth and its future.  I am constantly learning, re-learning, discussing and studying this metro and region to help my clients make their most informed decisions.
Experience
2023 marks my seventh year of full-time real estate work.  I have a diverse business and real estate background including the past three years in Residential Real Estate plus four prior years in Property and Project Management and Industrial Real Estate Leasing. I have a Master's in Business Administration along with 10+ years' experience in Higher Education Administration where I oversaw multi-million-dollar budgets and directed complex finance, contract writing and negotiations.
Leadership
I have been trained to lead and have led teams since I was a young boy.  Growing up in athletics here in Tucson I gravitated towards team sports and leadership roles on those teams --- as a shortstop, center midfielder, quarterback and point guard and then captain of teams in high school and college. In my 20's I led as a coach and in my 30's as a senior-level college athletics administrator overseeing teams and coaches and running hundreds of large athletic events with up to 100 staff people reporting to me.
My Network & Team
In 2021 I interviewed many different area real estate brokerages and strategically chose to affiliate with Coldwell Banker Realty.  After doing my due diligence I chose Coldwell Banker because of their unmatched administrative backing including marketing and legal teams along with affiliated businesses that provide for integrated, seamless steps in buying or selling a home with as little inconvenience to my clients.  I am also proud of my broad network of trusted, local professionals to aide my clients with their decisions and improvement planning.
Passions & Volunteering
I have an undeniable passion for my hometown.  I volunteer with Amphitheater Public Schools, YMCA of Southern Arizona and as both a youth Coach and Board Member at Canyon Del Oro Little League.  I am an avid hiker and recently began volunteering with the "Friends of the Santa Catalina Trails" to give back to the area trails that I have always loved.  I am also a member of the Oro Valley Chamber of Commerce. 
I am excited for our area's future and am constantly researching ways to make our future lives in the Sonoran Desert more comfortable, affordable and sustainable.  Please give me a call today!