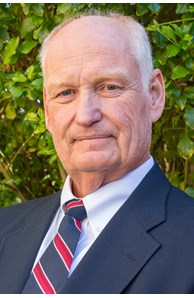 Sales Associate
Email

mark.neish@azmoves.com

Phone
Office
Need an experienced, pragmatic agent, who gets deals closed. That very well could be me.
More about Mark Neish
Business Philosophy

I firmly believe in a straight-forward, honest approach, devoid of hype or false promises.  If you want an agent, exhibits the finest level of professionalism, ethics and integrity, I may very well be the agent for you.
On the Buyer side, I always do my research with a great degree of diligence.  As I am prone to tell Buyers, in instances like purchasing a house, one must "make haste slowly."  These are not decisions to be made in a rush.  In some cases, I have worked with Buyers for over a year and a half, before the right property was found for them.  I take considerable pride in not having my clients suffer from the dreaded "Buyers remorse" after closing.
Pursuant to listings, if you are thinking about listing or relisting your property, I would appreciate the opportunity of speaking to you about us doing so on your behalf.  I have a good track record of turning expired and canceled listings into sales.  I will not tell you that your property is worth more than it actually is, just to get you to list with me.  I can assure you that your property will be marketed in such a way as to get it maximum exposure.  In addition to the traditional methods of marketing your property, I also use some strategies that others probably never consider, depending on the type of property being marketed.  Also, when you list with me, you work directly with me, not with some assistant or associate.
Education

BA in psychology; MS in Educational Administration; Doctorate in Educational Leadership; various Real Estate courses throughout the years.
Areas of Expertise

I am well experienced in representing both Buyers and Sellers.  I have a good record of taking properties that have not sold as another agent's listing and getting them sold.
Personal Background

I am originally from Canonsburg, PA, which is a town just 20 miles south of Pittsburgh.  A college in Iowa gave me financial aid to run around on a football field for them and I took advantage of such, earning a degree in psychology.  I met my wife while in college.  Her family was in Lincoln, NE, so we relocated there.  While in Lincoln, I entered the Teacher Education program at the University of Nebraska.  After completing that program, I started my first career as a teacher (primarily U.S. History) and coach (head football, head golf).  Eventually, I earned both a Masters in Educational Administration and a Doctorate in Educational Leadership.  After serving as an assistant principal/athletic director and principal in some large high schools, I left the field of education.  Quite frankly, it had become too much fun for me, with a plethora of testing an a complete lack of realism as to how to improve schools in this country.
I went into real estate afterwards and have been in this endeavor for years.  In that time, I have developed a good feel for the areas that I serve and am quite successful in representing both Sellers and Buyers.  What is really nice is that I have not had anyone either come into my office or call to tell me that they think "Little Johnnie" has drugs on him (It always seems to be Little Johnnie.  Apparently he is quite disreputable.)
Communities I Serve

NW Tucson; Marana; Oro Valley