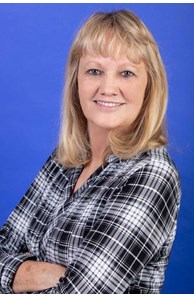 Sales Associate
More about Rhonda Ball
Business Philosophy


One of the biggest decisions one can make is purchasing a home. nbsp;It is an emotional time and the kind of decision that can bring feelings of uncertainty. nbsp;It is important to find the right home, in the right area, for a price you will be comfortable with. nbsp;It is equally important that you choose an agent that understands all that. nbsp;I am such an agent. nbsp;I am willing to work hard to find the right home, reassure you when you need and advocate for your best interests. nbsp;Please consider building a relationship with me as your realtor.
Education


I grew up in the Tucson area and graduated from the University of Arizona. nbsp;I earned a Bachelor's Degree in Elementary Education and taught 28 years in the Amphitheater District. nbsp;I have strong bonds to the Tucson community and even served as a commissioner to the Metropolitan Education Commission.
Community Involvement


Throughout my teaching career, I took on many leadership roles in the district as well as within my professional organization. nbsp;I was passionate as I advocated for my students, my community and my peers. nbsp;I will be equally passionate about advocating for you.
Personal Background


I am a married, mother of 3 grown children. nbsp;I am lucky enough to have my children live in Tucson but have not yet experienced the joys of having grandchildren. nbsp;(Although, I saved my favorite "Read Aloud" books from my teaching career for when and if that time comes.)
I enjoy outings with family and friends, dancing, playing cards and watching my daughter bowl. nbsp;The lord only knows where she got that talent. nbsp;It certainly wasn't from me or my husband!
Communities I Serve: I serve the Tucson area including Oro Valley, Marana, Vail and Sahuarita


I grew up on the eastside of Tucson, but have lived in the northwest portion for 32 years. nbsp;I am very familiar with northwest Tucson, Oro Valley and Marana. nbsp;Tucson has been my hometown and if it is not already yours, let me show you what are community has to offer. nbsp;