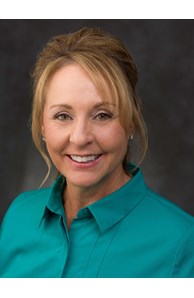 Sales Associate
More about Veronica Lawson
Whether you are buying your first or forever home or selling your current home or piece of land, locating a realtor you can rely on and trust is crucial. Continue reading to learn why I think I am the right realtor for you.
I was born and raised on the east coast and moved to Arizona as a young adult to raise my own family. I have always been passionate about helping people and home and interior design. Growing up with a father in the construction business my interest in the field was sparked early on. I have spent majority of my career in the residential and commercial construction business. My husband and I started a family construction company and have successfully been running it for 25 plus years.
In 2015, I decided to add another tool to my belt and obtain a Realtor License in Arizona. I bring with me the experience and knowledge of not only knowing how to fix, maintain or remodel a home, but what adds value, interest or makes a home more appealing. I have built solid relationships with vendors throughout Tucson and the surrounding areas that can assist you when buying or selling your property. I like to say that I am a one stop shop realtor because with me you get the whole package. I am able to advise you on what it will take to sell your home or what it will take to make a prospective new home your dream home and in that same breath I have the ability to execute that advice.
My career has always been highly customer driven. I have focused on perfecting skills that cater to the customers' needs. My communication, organization, resourcefulness, sense of urgency and ability to find solutions to any unexpected problems have proven successful and are ideal in the real estate market. Contact me for a no obligation meeting and let me show you I can be the realtor you can rely on and trust.