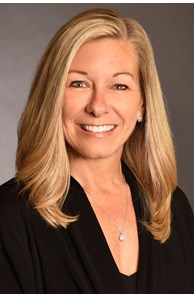 Sales Associate
Creating Exceptional Experiences and Exceeding Expectations
More about Jodi Berge
As a proud member of the Coldwell Banker family, Jodi carries her Midwest values, hard work ethic, integrity, and outstanding customer service into everything she does. Her ability to hone in on exactly what you need and recognize the trust her clients' place in her will make Jodi a great partner for all your buying and selling real estate needs.
Jodi grew up in the Midwest and raised her family there before moving to Arizona. With "snowbird" grandparents living in Arizona a good portion of the last 30 years, she spent a great amount of time vacationing here and fell in love with the lifestyle and beautiful desert. Most of her family now resides in the great state of Arizona.
As a Benefit Consultant for nearly 30 years, Jodi brings decades of experience educating, supporting, and servicing her clients. She worked hard to build long term relationships in the communities she has served. You cannot help but be endeared to her warm, pleasant, inviting personality. She has a way of making you feel comfortable and at ease!
When Jodi isn't making home ownership dreams come true for her clients, she enjoys spending time with her family, playing pickleball and golf. She has lived in Gilbert, Scottsdale and Sun Lakes. You can find Jodi walking, hiking, and enjoying the beautiful Arizona sunsets.
"As an agent, I bring a wealth of knowledge on local communities, current market conditions, and important aspects about the home buying and selling process. Maneuvering through each transaction requires a person with a focus on detail, strong negotiation skills, and organization. I promise that I will strive to provide you with exceptional service every step of the way so that you will have a real estate experience that exceeds your expectations."