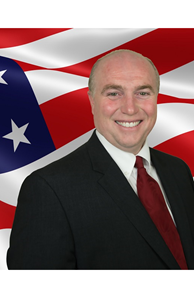 Sales Associate
Phone
Office

Prescott

914 E Gurley St Ste 100, Prescott, AZ 86301-3245
26+ Years Experience! #1 Agent in Prescott 2009-2021. Top 3% National 24 out of 26 years. "Placing Your Needs First" is my Motto for Selling or Buying
Awards

International President's Elite
Designations
Short Sale-Foreclosure Resource (SFR)
Languages other than English
Italian
More about Peter Fife
"Placing your needs first" my motto for 27 years sums it up best.  I love helping my clients make right choices that are best for them.  Weather that means selling now or waiting a year or two, or buying now or waiting till later.  I never pressure my clients into buying or selling, I only want to help them make good decisions that will be a blessing for them for years to come.  By having this as my motto I have been blessed to be in the top 10 for all of Prescott Realtors for 8 years in a row, I have also been in the top 10 for the state of Arizona with Coldwell Banker since 2013, and Top 50 for all individual agents in Arizona since 2016.  So what does this mean for you in selling a home?  What sets me apart from ALL other agents out there and why should you use my services in selling your home?  First as a full-time realtor for 26 years I have successfully closed over 1,800 transactions. What this means for you, is that there is rarely a time when I am surprised or come across something I am not familiar with and don't know how to handle. Next when you hire me, you get me and all of me, I do not do the, big team thing, and pawn you off on some newer agent with less experience, just so I can make money without any effort. I love working with you my client one on one, it's what gives me purpose and meaning and why I LOVE WORKING FOR YOU! And LOVE REAL ESTATE!  It may just be in my blood as a 3rd generations full time realtor.  You get all of my negotiating skills and knowledge; I am one of the only top 10 realtors in all of Prescott that is not a team. What that means for you is that because of all the transactions I am familiar with most of the players, I know the track record of agents and also lenders, I can help you make wise decisions so that we can get the right offer with the right terms that will actually close, weather is selling your home or buying that right home. Prior to covid when we were able to, when representing my sellers, I always met the appraisers at the home to walk it with them, give them the contract and give them comparable sales, most of the local appraisers know me and respect me.  I know what information they need in order to give an accurate and most beneficial appraisal for my sellers.  I am often asked how do you do so much as a single agent, and my response is I am efficient, and I let my marketing do the heavy lifting for my sellers. In the past 4 years with over 180 listings, I have only had one listing expire and not sell, that is a 99% success ratio.  Add to that my listings sell in about half the time of the market average.  When I list your home, I get your home sold, I don't overprice it in order to keep it on the market a long time to generate buyer calls.  I work for you and what is best for you.  How am I able to sell your home for more than the average realtor and in half the time?  It's all about presentation, staging and marketing. I'll go through the home and make sure we have it as picture perfect as we can.  I love helping my clients sell their home for top dollar, and I often get over asking (depending on the location of the property and floor plan). Next Marketing, I always have professional photography, a 3D tour, and a video, and when it aids in the sale a drone shot. I also do Google and Facebook adds to give your home optimum exposure and also link to 700+ different web sites. I have a 30 second TV spot on your home on channel 61 as well as a link to U-tube. What this all means is EXPOSURE!!  It's all about how many real buyers look at your home and walk in the door!  Then, when they walk in the door, I have professionally glossy flyers with many pictures and a captivating description to help them remember the home and present it with all the best features leaving a lasting impression.  It's often the small and simple things that make the BIG difference.  By aggressively marketing your home and aiding you in accurately pricing your home you'll be on your way with the most money in your pocket in no time.  I look forward to your phone call and personally meeting you to see how best my expertise can benefit you in the best way possible.  God Bless, Serve others and Stay well.
~ 26+ years real estate experience
~ Top 1% Internationally 2018-2021
~ Over 1,700+ Successfully Closed Transactions
~ Residential Listing Expert in Both High End and Standard Residential Homes
~ Experienced in Land Transactions
~ Top 3% in Coldwell Banker Nationally 24 out of 26 years
~ Excellent Communications Skills
~ Experienced in Marketing and Advertising
~ Graduate of BYU 1993 Major in Communications and Public Relations, Minor in Business Undeclared minor in Italian
~Associates of Arts at Snow College 1990, Graduated top 3%
~Eagle Scout
~Hobbies: Organic gardening, Economics and Green House Gardening
~Family first, I enjoy spending time with my wife and children
Education and Training


26+ years Professional Realestate experience over 1,700+ transactions closed
#1 in Greater Prescott Area for Coldwell Banker Residential Brokerage Continually since 2009
Graduate of Power Pricing and Positioning/Schweepe Program Coldwell Banker 2008
Only Trained REO/Bank owned property specialist in the company in Prescott Quad City Area
Have been trained in every relocation team available in Coldwell Banker
Experienced in investment property acquisition sales
Experienced in Short Sales Bank Owned Properties, both in selling and purchasing
National SFR Designation (Short Sale and Foreclosure Resource)
Top 3% of sales associate in Coldwell Banker Residential Brokerage Nation Wide
Graduate of BYU in 1994 BA, Major in communications, Minor in Business
Fluent in Italian
Graduate of Snow College in 1990 with an AS degree, Graduated top 3% of Class
Eagle Scout Order of The Arrow recipient
Awards And Designations


My Awards mean nothing, But My Service Expertise Mean Everything, And Because of that Just see the Results!
#1 Agent for Production for Northern AZ 2010
#1 Agent In units for the Office 2009 -2019,2021

Top 10 Agent for all companies all Agents Prescott MLS since 2015
Top 10 producer for the state of AZ 2018-2021 for Coldwell Banker almost 2,000 agents
Presidents Elite 2011-2021 top 1% Nation Wide for Coldwell Banker
National SFR Designation (Shortsale and Foreclosure Resource)
Relocation Specialist
Inventory Specialist 1 of only 4 in the entire company
Areas of Expertise


Residential
Luxury Homes and Properties
Investment Property Acquisition and Sales
Land Lots
Market Analysis
Experienced in BPO, BMA, ERC and most other relocation and bank required forms
Community Involvement


Former Varsity Scout Coach for troop 7016 from 2008-2011
Former Just serve Administrator for Prescott Valley
Personal Background

I have been in the real estate field for over 26 years. I was raised in real estate with my father being in real estate for 38 years and my grandmother in international commercial real estate in Switzerland for over 50 years. I am married to a wonderful wife and am the sole provider for my 3 sweet children. I served a 2 year mission for my church in Italy where I became fluent in Italian. I am a former Kiwanis club member and I enjoy organic gardening and doing things with my family. I work 6 days a week Monday through Saturday, I'm so confident in my service I allow any of my listings to fire me at any time, I like all my clients and my clients like me. I'm always Placing your needs first in Real estate.
Communities:
Prescott
Prescott Valley
Chino Valley
Dewey Humbolt
Paulden
Groom Creek
Walker
Williamson Valley
Talking Rock
Cathedral Pines
Hassayampa
The Lakes at Prescott
Pinon Oaks
Timberridge