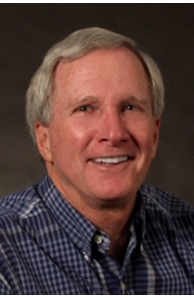 Sales Associate
More about William Brye
I was raised and lived in Hawaii for over 50 years and spend 27 years as an owner/operator of 2 restaurants there--one in Kailua, Oahu and one in Kona, Hawaii (the Big Island). When we sold, we decided to see the "rest" of the USA, but after one year of traveling, decided that Prescott, Arizona was as good as it gets. Everything about this area was pleasing and the people were most hospitable. It is now home.
I have been in the real estate business since 2005, and I have come to realize that Coldwell Banker is another "as good as it gets" situation, where the agents and management are true professionals and very detailed oriented. Having spent 20 years in the Rotary Club of Kona, I have always tried to lived by Rotary's motto: "Service above Self" and I do so now in the Prescott Sunrise Lions Club.
If I can be of service to you, please do not hesitate to call, even if it is just to "talk story", as a chat is often referred to in Hawaii.
Wishing you success and good health....
Aloha,
Bill Brye