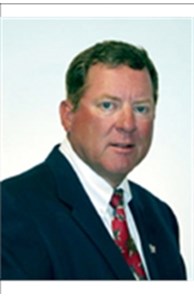 Sales Associate
Email

brian.richards@azmoves.com

Phone
Office
More about Brian Richards
Business Philosophy
Volumes of customer data and advanced technological tools do not offer added value if there is no clearly defined strategy.
Developing a well-considered marketing strategy linked to the company's goals is one of the major challenges facing business today. Successful organizations realize that turning the spotlight on the customer is the only way to generate profit. More so than ever before, they are focusing on the needs and requirements of their customers when devising their production plans and operational processes.
A successful homebuilder understands that it is not just about building the "best" home for the lowest price. Careful consideration must be given to the actual wants and needs of the buyer. In today's market it is not enough to satisfy the homebuyer. They must be delighted. The homebuyers must be proud of their new home and community. They must be delighted enough to want to share their experience with friends and co-workers.
Please Download New Home Report
Areas of Expertise
Builder Services is a focused consulting, sales and marketing company for builders of rediential communities. Our primary goal is selling and closing new home transactions. We help the buildre achieve this goal through careful market identification, product planning, effective sales programs, and escrow administration. Step by step strategic market planning and implementation begins at the conceptual stage of the community and ends when the last home closes escrow.
A PARTIAL LIST OF AVAILABLE SERVICES
On Site Professionally Trained Salespeople
Feasibilty and Positioning Studies
Competitive Market Analysis
Product Development
Development of Collateral Materials and Literature
Sales and Marketing Plan including Budgets
Sales Office Design and Implementation
Advertising Assisatnce and Recommendations
Community Status Reporting Systems
Transaction Administartion
Personal Background
Most of my close friends consider my greatest accomplishment raising my 3 sons. My sons are extraordinary in many respects. Those same parenting skills are utilized in the way I conduct my business. Consistency as well as honesty and integrity are key aspects of raising children and conducting business.