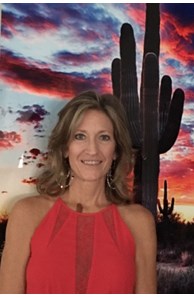 Sales Associate
Email

elyn.nicholson@azmoves.com

Phone
Office
Entrepreneur. Selling the Lifestyle You want to Live. Designing the Look You want.
More about Elyn Nicholson
Service, business and self employment has always been my free will entrepreneurial lifestyle.
I became a salon owner at age 21 in Colorado. After my salon was destroyed by fire, in early 1994, I became a Mother of two beautiful children. After many life events I entered a new career in real estate while keeping my status as a hairstylist in Colorado.
We began building custom homes based on speculation in Colorado. I continued both careers, real estate and hairdressing, after achieving my real estate license in Arizona and moving to North Scottsdale and then the Cave Creek area. Building high end luxury homes in the Desert Mountain area of North Scottsdale was my primary focus.
I enjoyed being at home with my children throughout their younger years and now that they are grown and moving along with their own careers and college education I look forward to servicing your real estate needs.
I have reentered the real estate industry with Coldwell Banker Residential Brokerage in the Scottsdale Carefree office 480-595-8181, which is conveniently located on the SE corner of Scottsdale Road and Westland a short minute drive South from where I am also a Hairstylist three days a week, Tuesday, Wednesday and Thursday, at Salon Picasso 480-488-4888, on the SW corner of Scottsdale Road and Carefree Highway.
I have been in the service industry my entire life with added skills in coaching, mentoring, parenting, friendship, business, physical training, art, laser hair removal and the joy of volunteering.
Give me a call today and lets go find some real estate!
Elyn Redman Nicholson