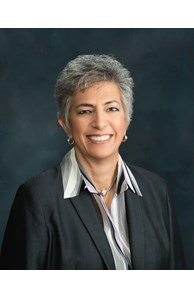 Sales Associate
Leigh is a REALTOR® based in Arizona and serving primarily the Scottsdale, Phoenix, Paradise Valley, Cave Creek, Carefree and Chandler markets.
More about Leigh Alexander
Your Scottsdale Real Estate Connection
Leigh is a licensed real estate professional based in Scottsdale, Arizona. She serves primarily the Scottsdale, Phoenix, Paradise Valley, Cave Creek, Carefree and Chandler markets. Her focus as a REALTOR® is in residential resales, vacation homes and rentals.
WHY SHE LOVES LIVING HERE
Leigh has lived in the "Valley of the Sun" since 2006. She fell in love with the area on her very first visit more than 25 years ago and bought a vacation home almost on the spot. The exotic Sonoran desert landscape, the brilliant stars at night, the beautiful and challenging golf courses, great shopping, restaurants and the easy Southwestern lifestyle prompted her to make the move to the Phoenix metro area permanently in 2006.
She still believes this is one of the best places to own property in the U.S. The weather is beautiful year-round and we get more days of sunshine than in virtually any other place in the U.S. You can play a different golf course every day- or join one of many exclusive, championship caliber private clubs. You can hike one day and visit the Grand Canyon or Sedona the next. Drive to Monument Valley or down to Tucson for a bit of history and a sense of the Old West.
If you enjoy the sunshine, our outdoor lifestyle is second to none! Homes with welcoming patios, plenty of outdoor seating, a fireplace, a pool and a barbeque abound here. And, don't forget the magnificent sunsets over the lush Sonoran desert and distant mountain ranges.
Lifestyle and amenities are all great reasons to own property here, but practical considerations matter too! Compare the property taxes on our homes to other locations in the U.S. or Canada and you'll probably be amazed at how affordable they are. Access to Phoenix/Sky Harbor International Airport is a relatively short drive from almost anywhere in the Valley and you can fly almost anywhere from PHX—with hundreds of direct flights every day.

SHE BRINGS PASSION & PERSPECTIVE TO YOUR REAL ESTATE NEEDS
Leigh understands the emotional impact of selling and buying a home. You might be taking the first step to home ownership, trading up to a larger home, downsizing to simplify your life or finally buying that dream second or vacation home. You might have chosen to retire here.
Leigh will help you assess the local market and find the right property to suit your lifestyle. She'll work hard to smooth the transition for you, whether you're moving across town or from another state or country.
Leigh offers focused and dedicated service so you can make the best decision for you. She doesn't "delegate" to anyone else, and is always available to address your concerns or needs. She'll work tirelessly until the transaction is successfully completed and you're ready to move on to the next adventure in your life or you take the keys to your new "dream home."
Leigh's passions outside of real estate include golf and travel. She has visited more than 20 countries and over 40 U.S. states. Leigh is bilingual in English & Spanish. She enjoys working with clients from all over the U.S. and the world!