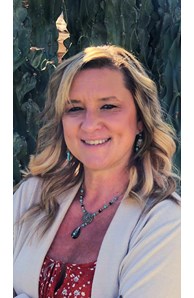 Sales Associate
You Can't Shovel Sunshine!!
More about Lynnette Harsh

Welcome to state that averages 299 days of sunshine. Hi, I am Lynnette Harsh originally from Pennsylvania with a passion for animals and love of desert living. I came to Arizona a few years ago for vacation. After spending just a few days here in Arizona I knew this is where I wanted to be. The weather, restaurants, outdoor recreation, and the endless possibilities are just a few things that I love about living in Arizona.

The purchase of a home is one of the biggest financial investments one can make. I believe every buyer or seller should be represented by a real estate professional who listens to their needs and delivers the highest level of customer service possible. Establishing relationships with my clients is what enables me to understand the wants, needs, hopes, and dreams my client is looking for. That understanding allows me to help them fulfill their dream of the perfect home.

I would love to assist you in finding or selling your next home!!