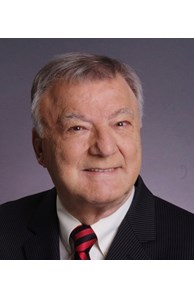 Sales Associate
Email

Joe.Allocca@azmoves.com

Phone
Office
Connect with Joe
Designations
Accredited Buyer Representative (ABR), e-PRO, eAgent, Smart Home Certified
More about Joe Allocca
What I do for my Sellers


Every Seller deserves a Marketing Plan that is both extensive and effective. That's why I tailor each plan to the home I am marketing. Listed below are a few elements I include in all of my marketing plans:

• Fewer than 10% of all the listings on Realtor.com are SHOWCASE LISTINGS. I believe my clients deserve be among that elite group. It increases visibility and exposure is the name of the game.
• Buyers have moved online. That's why I take the time to distribute property information to over 350 websites. If a buyer is looking for a home similar to yours, I want to be sure that yours is considered.
• But it's not enough to put your property on the Internet. You have to have a way to respond to inquiries. Our proprietary HomeBase InTouch system connects me to online buyers within seconds of their inquiry. Without HomeBase InTouch, it would be like running an ad, and then never answering the phone.
• In addition to the internet, I make sure that all my listings are featured in the View Magazine. The View is distributed throughout the state of Arizona, and the online version has a very broad reach including distribution to buyers throughout Southern California. That's powerful.
• Networking has been found to be the number one reason homes sell. That's why I spend so much of my time holding Open Houses and networking with other Realtors. This is not a profession for the part timers.
• The number 2 search engine on the internet today is You Tube. That's why I feature all of my listings ON LOCATION, the most visited real estate channel on You Tube today.
For a detailed marketing plan on your home, please feel free to call anytime
What I do for my Buyers

What I Do for My Buyers
I will ensure your experience is at it should be - an experience in integrity, service and commitment
• I pride myself in the knowledge of the market and the different surrounding areas. You deserve a full time professional.
• I continuously preview homes to know the inventory. This allows me to find the best properties for you in the least amount of time
• I know the market! I have lived in Fountain Hills/Scottsdale area for 14 years and share that insight with my buyers.
• I am affiliated Coldwell Banker's Fountain Hills and North Scottsdale office, making the knowledge of both areas a priority.
• Details matter. I will always keep you informed of every detail of the transaction.
• I listen. I will show only properties that meet the your needs and criteria
• Even though I've been in business a long time, I am constantly looking to improve myself and learn new things that will improve your buying experience.
• I study the market and will share with you my market statistics and analysis so you can make an informed decision.
If you would like a copy of my Monthly Market Newsletter or would like to receive a copy of the View, our monthly statewide online property magazine, please shoot me an email and I would be happy to make sure you receive these valuable tools.
What Sets Joe Allocca Apart From Other Realtors


For more than 40 years Joe has been helping individuals and families achieve their financial goals, first as a financial planner, stock broker and now as a real estate associate. He is uniquely qualified to assist in the biggest decision most families make in their lifetime-- buying a home! He brings his experience in Real Estate and his knowledge of finances to the kitchen table in easy to understand language. Seek his advice on the home you are selling or thinking of buying, you won't be disappointed.
Free services for my Clients

Free Services for My Clients
– Concierge Services
The Coldwell Banker Concierge program is designed to enhance your buying, selling and homeowner experience by providing discounts for hundreds of products and services that will help you before, during and after the purchase of your home. The one quality that has always distinguished Coldwell Banker from our competitors is the high level of service that we provide our buyers and sellers. (www.AZmoves.com/Scott.Endres)
– Market Action Reports Every month I send my clients an easy to read report filled with the most recent statistics on home sales, prices, listings, inventories and trends. Having useful information so you can make an informed decision is an integral part of the service I provide. (www.InsideAzmoves.com)
– Newcomer's Community Guide (www.AZmoves.com/Scott.Endres)
Anchored by the nation's fifth largest city, the state capital of Phoenix, the Valley of the Sun draws together vibrant suburbs, like Scottsdale, friendly small towns, like Fountain Hills, urban villages, and other major cities to embrace every lifestyle and environment. I'd be happy to send your own copy filled with hundreds of links to useful information on the area.
– The View (www.arizonaviewonline.com)
Receive an electronic version of our monthly, statewide property magazine for property viewing at your leisure. Just let me know and I'll send you the link.
– Loan Modifications, Short Sales, Foreclosures & Resources
Let me be your "Trusted Advisor". When you need extra help, I want you to think of me. I have detailed information and can point you towards the resources you need that can help. I have spent the time to receive additional training and collected the resources to point you in the right direction
Areas of Expertise



For many years I owned and operated my own business as a Financial Planner and Pension Actuary. During those years I helped indiividuals, families and businesses achieve their financial goals. Many of their goals involved the purchase of their dream homes and/or vacation homes.
My specialty was retirement planning, tax planning and retirement income. In order to specialize in managing client assets, I was certified by the United States Securities & Exchange Commission (SEC) and held several licenses, including Series, 6, 7, 24, 63 and 65.
At the height of my business, our assets under management exceeded $110 Million. As a successful buiness owner, I was a target for a takeover. On October 31, 2008, I sold my financial services business to the Los Alamos National Bank. Although my wife Paula and I owned a second home in Arrowhead Ranch since 1999, after the sale of our business, we decided to make our home in Arrowhead Ranch a full-time residence.
My real estate passion began many years ago by admiring the most important purchase people make in their lives. I wanted to be part of that dream. My financial background give me an edge to help people maximize their potential.
Buyers, sellers and investors can all benefit from my financial career background. I've successfully represented buyers for FHA, VA, Low-Down and Convential deals that I found in the market. In addition, I work with sellers who have regular equity homes and need to sell and short sale or bank owned properties. Whether you're just beginning your home search or you know you want to buy in luxurious Scottsdale, family-oriented Surprise, Specialized Retirement Communities within the Sun Cities, or the more affordable town of El Mirage. I will provide you with the information you need to make the best decisions.
My real estate activity includes residential only properties for New Buyers, First-time Homeowners, Senior Adult Living, and vacation properties. I also do rentals.
Community Involvement

Personal Background

Communities I Serve