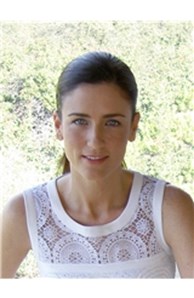 REALTOR®
CalRE#: 01924548
Email

Kimberly.Bini@camoves.com

Phone
Office
More about Kimberly Bini
Business Philosophy

Kimberly Bini offers her clients an experience that combines her unique international background with an extensive knowledge of real estate, interior design and architecture. Kimberly has collaborated for many years with her husband Nicoló Bini, AIA and CEO of Binishells, the highly publicized next generation construction technology company which provides safer, "green" buildings faster and more affordably.
Kimberly's career in real estate sales and marketing was borne of her passion for architecture, interior design and fashion as well as her experience in sales and marketing. People know Kimberly to be purposeful, articulate, trustworthy and honest. She has a reputation for attention to detail, good instincts, and making herself accessible for the entire sales process.
Personal Background

Both of the Binis' award winning work in architectural design and fashion has been featured in various national and international publications, as well as commissioned by celebrities and international brands. With family homes in Tuscany, Napa Valley, San Francisco, and Los Angeles, Kimberly often travels with her husband and two young daughters.
Community Involvement

Giving back is of utmost importance for Kimberly's entire family. They have been involved with numerous organizations and currently support World Vision, Project Angelfood, P.S. Arts, and St. Paul the Apostle Church.