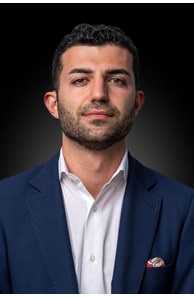 Sales Associate
CalRE#: 02053875
More about Marco Salari
Marco Salari has recently associated with the Beverly Hills North office of Coldwell Banker Residential Brokerage as an affiliate agent.
Born in Los Angeles and raised in Rieti, Italy, Salari was a professional basketball player in Italy. Before moving to the U.S., Marco played professional basketball in Italy. Throughout his career, he played in almost every Italian city and explored the country in the best possible way.
Marco chose to affiliate with Coldwell Banker because his grandmother was affiliated with the company and because of its global presence. Marco started playing basketball when he was 10 years old in Rieti, a city 45 minutes from Rome, which is the same city where Kobe Bryant started to play basketball while his father played in the Italian championship.
At the age of 14, Marco received an offer to play for Basket Casalpusterlengo, a team near Milan. Two years later, he moved to Rome where he played in the first and third league for two years. In 2015, he received an offer from Basket Ravenna, a second league team, and played for the team one season. In 2016, he was chosen by Basket Isernia, a third league team, while being the best scorer with an average of 18 PPG.
After five months, he accepted an offer to finish the season with Virtus Valmontone, a third league team. Furthermore, he played tournaments with the Italian national team against Argentina, Turkey and Egypt.