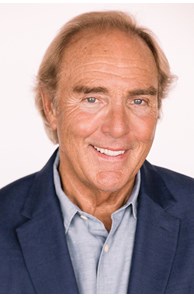 Sales Associate
CalRE#: 00583506
Email

steve@stevemathis.com

Phone
Office
Connect with Steve
Designations
Luxury Property Specialist (Luxury Specialist)
More about Steve Mathis
A Word About Our Market
Perhaps nothing personifies the "American Dream" more than home ownership. Perhaps nothing defines our lifestyles more than home ownership. A place called "home" is our "castle" and our refuge, where we feel most safe. Also, nothing offers a better path to creating wealth than real estate!
Real estate and real estate investments offer most of us the best path to building wealth and being and enjoying the "American Dream" of home ownership. That is why I love my job, because I feel I can make a difference for my friends and clients. Our goal is always to buy low and sell high. When market conditions shift, we refer to it as t either a "buyer's market" or a "seller's market", depending on our motivation! For many reasons most of us are motivated to buy or sell due to lifestyle changes- such as an occupational factors, retirement, relocation, death, marriage, divorce, or other changes in our lives. When you identify the factors that are important to you and will influence your decision making, then you will know how to proceed.
The residential home buying and home selling process can be emotional and personal. Your agent must demonstrate good people and communication skills and work cooperatively with other real estate professionals to make your dream come true.
All real estate is "local". You want your sales representative to understand local conditions,
know the other "local" professionals, be familiar with local ordinances and practices, and have local connections and access in order they can negotiate strategically on your behalf.
With the Internet, anyone can find and locate properties online. However, knowing the difference between choices requires some local expertise. Also, to access properties and listings that are "unpublished", "off market" and "expired" you need a Realtor® will local connections. Ultimately, the Realtor® you choose will make the difference in your ability to identify the best property for you.

Education and Work History
My formal education includes earning degrees from Milligan College, Tennessee [Bachelor of Arts Degree] a double-major in history & English; the University of Cincinnati, Ohio- College of Education [ Master of Arts Degree] a double-major in Student Personnel Administraton and Guidance & Counseling; attendng couresin journalism at Cincinnati Thelogical Seminary, Princeton University and Loyola.
The "College of Hard Knocks" and my life's work experience includes teaching [high school, community college and special education]; Counseling; experience with the entertainment industry working at CBS -TV in sales traffic and broadcast operations; Theatrical Talent Agency; real estate services including appraisal and mortgage services, real estate sales and branch office manager.
Awards And Honors
His my very first year in real estate sales, I earned the honor of being namesHonors have included "Rookie Of The Year".Later, when I accepted an opportunity to broaded my career as a full-time sales office branch manager, I was also recognized as the "Top Producer" for my office. Other honors have included being listed in "Who's Who" , being a candidate for city office; a published poet and author. However, my greatest satisfaction and honor is being able to assist others achieve their goals.
Specialities
All residential and luxury properties, international clients and broker-to-broker referrals.
Charities & Community Involvement
Some of the groups I sponsor include the Smile Train, Feed the Children, St. Vincent Meals of Wheels, The Sierra Club, The Autoban Society, Project Angel Food, The Middle East Fund, The Arthritis Foundation, American Cancer Society, Loma Linda Hospital, Care USA, World Wildlife Federation, Boys Town USA , All Saints Episcopal, ACLU, Doctors Without Borders, and others.
Who Is Steve Mathis?
• Steve has been active in real estate for over 30 years
• Resident and homeowner- Hancock Park & Laguna Beach
• A former Director for the Beverly Hills Board of Realtors® and Office for the Laguna Beach Board of Realtors®
• Member, Beverly Hills/Greater Los Angeles Association of Realtors®
• Managed top producing offices in Los Angeles and Orange County since 1985
They include:
Coldwell Banker- Beverly Hills East-[Assoc. Manager]-Present
Hilton & Hyland- Beverly Hills
Prudential California Realty-Hancock Park
Re/Max Real Estate Services- Newport Beach
First Team Nolan Real Estate – Laguna Beach
Jon Douglas Company – Sunset Strip/Hollywood Hills
Merrill Lynch Realty- Hollywood Hills East [Assoc. Manager]
• The former Executive Director of the estate home division for a leading Orange County real estate company
• A lecturer and teacher of real estate classes for community colleges that include, Riverside Community College
• Experienced real estate appraiser, loan officer and sales manager
• A history with the entertainment industry where he formerly worked for CBS-TV, KNXT, and as a franchised talent agent. He is a past candidate for West Hollywood City Council.
• The author of three books.
• Academic credentials include both a Bachelor of Arts degree and Master of Education degree

Communities I Serve
Since I have have lived and worked in both Los Angeles and Orange Counties, I am familiar with many of the communities and neighborhoods, especially Beverly Hills, Hancock Park, West Hollywood and Sunset Strip/Hollywood Hills, Los Angeles' Westside, Laguna Beach and Newport Beach. As a manager I hired, recruited and trained many of the leading agents in these communitieswith whom I work cooperatively and can refer out-of-area clients. I have also maintained excellent connections and contact with various national and international relocation services.