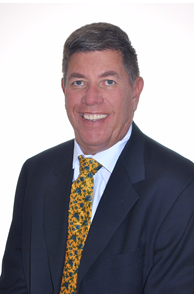 Sales Associate
Cal BRE#: 02038305
Email

steven.schneider@camoves.com

Phone
Office
More about Steven Schneider
Steven Schneider was born and raised in South Africa. His mother was a successful Real Estate Agent and his father was an art dealer… selling fine art paintings from Sotheby and other well-known art dealers worldwide. Steven grew up in Johannesburg and, after completing high school, he joined the army where he spent two years learning to become a responsible young man. That was an eye opener for a curious and active18 year old like him.
Being a fun loving character and having a great desire to see the world, Steven traveled and lived in many of the most famous European cities. After a few years of globetrotting, he ended up coming to America in 1982 and became a proud American citizen.
From his early formative years, Steven developed quite a variety interests… he was always eager to explore and see where his skills and experiences would take him. After a chance meeting with a fellow South African, owner and operator of a successful plumbing business, Steven learned the trade and became a qualified plumber for 16 years. His work was not limited to home plumbing repairs however.
His interest and love for beautiful homes grew more and more every year and his
creative nature challenged him to get involved in the construction of high-end luxury homes in Pacific Palisades area.
Unfortunately, an 'on the job' injury put an end to this part of his life. Again, a change in career was in the air. Being a people person, his enthusiastic personality took him in a totally different field. After a few years of working as host at the Hollywood Park and Casino, his charismatic character led to his being promoted to a managerial position, catering to the more sophisticated clientele.
Steven really enjoyed his occupation for it allowed him to mingle with vey interesting and successful professionals in all walks of life. Again fate had its own way of steering him in a different direction…the Casino was sold. Steven accepted this event in a positive way and one more time, he redirected his energy and efforts to go in a totally different field…Real Estate.
Steven Schneider had the envious opportunity to join Coldwell Bankers in Beverly Hills-North Office, where he is very happy to announce that he is now part of an elite work force.