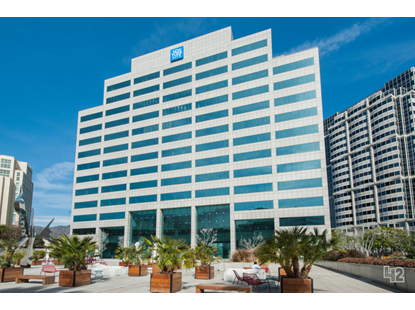 801 N Brand Blvd Ste 400

,

Glendale

,

CA

91203
More about Glendale

My Management Philosophy
As the manager of the Glendale, CA Coldwell Banker office, I am honored to work with an amazing team of talented and experienced Real Estate professionals. As a non-competing manager, I focus on supporting and developing my agents' sales skills to their fullest potential. My previous Sales Associate performance placed me in the top 2% of Coldwell Banker agents nationwide. My years of selling allow me to understand the unique challenges of the Real Estate business. With over 22 years of real estate experience, it is my goal to be accessible, fair, hands-on and committed to the success of my agents – always! I am proud that our Glendale office provides agents a positive, professional, fun and diverse working environment which encourages the highest level of productivity and success for our team. Coldwell Banker's Glendale's production is seven times higher than any other brokerage in our area. Our team of agents and support staff also lead the field in cultural diversity, representing dozens of ethnic backgrounds and speaking over 20 languages. The success of this office begins and ends on the success of each agent associated with it. I am professionally committed to each and every one of them and to their success as Real Estate professionals.

Interested in a Partnership with Coldwell Banker?
Coldwell Banker is an industry leader offering independent agents advanced technological strategies and unmatched marketing opportunities. From our award winning websites to our cutting-edge iPhone and iPad apps (including the recent release of our new iAds), our agents are always on the leading edge. Coldwell Banker listings are syndicated by over 300 web partners around the world and our social media integration systems insure that your online presence is professional and powerful.
"The View" magazine is distributed to hundreds of thousands every week and is one of our comprehensive local and global advertising opportunities. Our HomeBase InTouch and relocation referral departments can generate successful leads for you. Our referral departments generated over $250 million in closed volume for the Greater Los Angeles area in the last year alone!
We offer ongoing education opportunities through our Success Builder program and our in-house legal department is always available. I would welcome an opportunity to meet with you to discuss Coldwell Banker and why our Glendale office might be right for YOU! Please schedule a time for us to meet by emailing me at aram@coldwellbanker.com. You can find out more about Coldwell Banker at www.whyCB.com.
Real estate agents affiliated with Coldwell Banker Residential Brokerage are independent contractor sales associates and are not employees of Coldwell Banker.