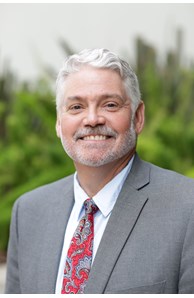 Manager
Cal DRE#: 01252174
Email

Greg.boudreau@cbnorcal.com

Phone
Office

Los Altos

161 S San Antonio Rd, Los Altos, CA 94022
A 25+ veteran of the real estate industry Greg has enjoyed success as both as a sales associate and as a manger
More about Greg Boudreau
Professional Experience
Prior to becoming a manager Greg was a successful sales agent in his own right:  enjoying success in the New Homes, Condominiums and the Luxury Markets
As a non-selling manager, Greg does not compete against the real estate agents he managers (he is supposed to be managing) – instead, he can spend his time and focuses his attention, on helping his agents achieve their goals – which after all, should be the #1 job of a manager! 
Greg understands that achieving success comes from a commitment to excellence and consistently working towards a shared vision.   Greg takes great pride in the fact that the Los Altos office is an award-winning Primer Office.  More importantly though, it is the office's environment of cooperation and collaboration, rarely seen in highly productive offices, that makes Greg the proudest.  
Greg believes that the two pillars of success in real estate are prospecting and presentation. And Greg draws on his experience and degree in marketing to help his agents generate more business opportunities and win more business.  Through variety training classes, Greg teaches his associates to how to become better lead generators and presenters.  By helping his agents learn the skills of lead generation, conversion and how to better utilize Coldwell Banker's Buyer Consultation and Listing Presentation to "articulate their value", Greg has consistently helped his agents obtain more clients and increase their sales activity
Greg also has passion for teaching and training, and draws from his experience as a former adjunct professor of real estate and being a certified forms trainer, to help his agents become more proficient with both the PRDS and CAR contracts; which are utilized in the Silicon Valley and Peninsula Real Estate Markets
Moreover, Greg understand the importance of having fun and celebrating your success along the way.  That is why the office enjoys: Food & Fun Friday's – The Price Is Right Game – Awards Breakfast – Summer BBQ – Holiday Party
Greg and Coldwell Banker also believe that it is important for a successful business to give back to those communities in which they serve. That is the mission of Coldwell Banker Residential Brokerage's Community Foundation "Give Where You Live" program
If you would like to learn more about the Coldwell Banker Residetial Brokerage and see if you are a fit to take your real estate career to the next level, please contact Greg Boudreau
Greg Boudreau be reached at Coldwell Banker Residential Brokerage's Los Altos office, located at 161 S San Antonio Road, by phone at 650.941.7040 or via e-mail at Greg.boudreau@cbnorcal.com.