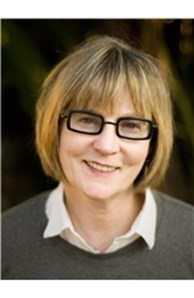 Sales Associate
Cal DRE#: 01487763
Email

ballenrealtor@sbcglobal.net

Phone
Office
Connect with Barbara
Awards

International President's Circle
More about Barbara Allen
Mission Statement
I will give you the expertise that you deserve and negotiate the best deal for you in the most efficient and pleasant way.

Biography
Barbara grew up in a small college town in western Massachusetts. She quickly understood the benefits of owning real estate as her family invested and prospered buying homes & income properties. At the age of 24, Barbara purchased her first home, a triple-decker in Boston.
After receiving a graduate degree from Boston University in Broadcasting, Barbara moved to Los Angeles to work in the film industry. She was very fortunate to work with some of the most talented people in the film business. Her jobs required her to work with difficult personalities in highly stressful conditions. Her years in film productions enabled her to multi-task, adhere to dead lines, negotiate with vendors, remain calm, flexible & thrive for perfection. These skills make her an excellent agent.
My Buyers and Sellers Are Everywhere
Hancock Park is one of the oldest and most historically significant neighborhoods in Los Angeles and is bordered by some of the most well preserved older homes in the city, ranging from 1920's California bungalow to grand old estates. Architects such as Paul Williams and Wallace Neff designed many of the estates, some of which feature ballrooms, butler's pantries, elevators, greenhouses and chauffeur's quarters. Larchmont Village serves as the main street retail district to Hancock Park. Larchmont maintains a small town feel and serves as a lovely community-gathering place.
Westwood is best known as the home of the UCLA campus and medical hospital. The center is a busy shopping center with high-rise office towers surrounding it. The Wilshire area of Westwood is filled with residential high-rises and condominiums along the famous "Wilshire Corridor". Westwood has a good charter school.
Cheviot Hills is named after the rolling and open hills that divide Scotland and England. It is astonishingly central and convenient location affords amazing privacy to its residents who live in large homes hidden along the winding roads of this West Los Angeles neighborhood. A public tennis center, Olympic sized pool, community center, and library can be found in Rancho Park, a central part of the Cheviot Hills neighborhood. Top-class private schools are nearby. The great public schools are the envy of other areas of the city.
The Hollywood Hills, which crown the northern boarders of the Los Angeles Basin, are the streets rising and twisting above the neon lights of the Sunset Strip, to Laurel Canyon and its narrow offshoots that crawl up the couloirs walls, to the top of the mountains crest where Mulholland Drive winds for miles and miles and on either side the best views money can buy in Los Angeles. The homes are rare and innovative architectural gems that adapt to the steep and beautiful hills.
My Buyers and Sellers Are Everywhere
Beverly Hills is one of the most affluent neighborhoods in Los Angeles County. Only 5.7 square mile radius, Beverly Hills is home to Rodeo Drive, the center of one of the most famous and expensive shopping districts in the world. The Beverly Hills Unified School District boasts some of the best schools in the country.
South Pasadena is only 3.42 miles. It has a great public school system, a small town feel and easy access to public transportation and freeways.

Pasadena is the host of the annual Tournament of Roses Parade and Rose Bowl football game. The City boasts numerous cultural amenities, fine restaurants, natural scenic beauty and top retailers. Often referred to as "The Crown of the Valley".
Studio City received its name as a result of the numerous filming in the area. Ventura Boulevard is the neighborhood's principal commercial corridor. Some of the best public schools are located in this city.
Toluca Lake is a 12 mile district north of downtown Los Angeles and home of Tuluca Lake. Because it is located near Universal Studios and Warner Brothers, this area attracts many industry types to live.
Los Feliz is the home of Griffith Park, the largest city owned park in the country, the famous Griffith Observatory and Los Angles Zoo. Los Feliz village has numerous restaurants and bars where poets, artists, musician, writers and other creative types mingle.
West Hollywood is a small city with a very dense, compact urban living with small homes, numerous apartments and condominiums. It is walkable area with commercial corridors include the nightlife and dining focused on the Sunset Strip and Santa Monica Blvd.
The Sunset Strip is located on the stretch of Sunset Boulevard, running along West Hollywood. Sunset strip is filled with boutiques, rock clubs, restaurants, nightclubs, and entertainment industry offices.
Home Improvements Eligible for Tax Credits
Advanced Main Air Circulating Fan: An Advanced Main Air Circulating Fan is an efficient fan, or blower motor which blows the air that your furnace heats up through the duct system. Tax Credit Amount: $50
Air Source Heat Pumps: Heat pumps offer an energy-efficient alternative to furnaces and air conditioners in moderate climates. Tax Credit Amount: $300
Central Air Conditioning (CAC): The best way to find tax credit eligible CACs is to ask your HVAC Contractor (Heating Ventilation and Air Conditioning). Tax Credit Amount: $300
Gas, Propane, or Oil Hot Water Boiler: These heating units use water circulated throughout the home in a system of baseboard heating units, radiators, and/or in-floor radiant tubing. Tax Credit Amount: $150
Natural Gas, Propane or Oil Furnace: A furnace uses the combustion of fuel and air to create heat. Tax Credit Amount: $150
Insulation: Adding adequate insulation is one of the most cost-effective home improvements that you can do. Tax Credit Amount: 10% of the cost, up to $500
Roofs (Metal & Asphalt): Qualified roof products reflect more of the sun's rays, which can lower roof surface temperature by up to 100F, decreasing the amount of heat transferred into your home. Tax Credit Amount: 10% of the cost, up to $500
Gas, Oil, Propane Water Heater: Water heating can account for 14%–25% of the energy consumed in your home. Tax Credit Amount: $300
Electric Heat Pump Water Heater: Water heating can account for 14%–25% of the energy consumed in your home. Tax Credit Amount: $300
Consumer Energy Tax Incentives - Cars
A tax credit is generally more valuable than an equivalent tax deduction because a tax credit reduces tax dollar-for-dollar, while a deduction only removes a percentage of the tax that is owed. Consumers can itemize purchases on their federal income tax form, which will lower the total amount of tax they owe the government.
Plug-In Electric Vehicles
The Recovery Act modifies the credit for qualified plug-in electric drive vehicles purchased after Dec. 31, 2009. The minimum amount of the credit for qualified plug-in electric drive vehicles is $2,500 and the credit tops out at $7,500, depending on the battery capacity. To qualify, vehicles must be newly purchased, have four or more wheels, have a gross vehicle weight rating of less than 14,000 lbs, and draw propulsion using a battery with at least four kilowatt hours that can be recharged from an external source of electricity. The full amount of the credit will be reduced with respect to a manufacturer's vehicles after the manufacturer has sold at least 200,000 vehicles. The credit will then phase out over a year.
Plug-In Hybrid Conversion Kits
The Recovery Act also provided a tax credit for plug-in electric drive conversion kits. The credit is equal to 10% of the cost of converting a vehicle to a qualified plug-in electric drive motor vehicle and placed in service after Feb. 17, 2009. The maximum amount of the credit is $4,000. The credit does not apply to conversions made after Dec. 31, 2011. A taxpayer may claim this credit even if the taxpayer claimed a hybrid vehicle credit for the same vehicle in an earlier year.
Low Speed & 2/3 Wheeled Vehicles
The Recovery Act law also creates a special tax credit for two types of plug-in vehicles - certain low-speed electric vehicles and 2- or 3-wheeled vehicles. The amount of the credit is 10% of the cost of the vehicle, up to a maximum credit of $2,500 for purchases made after Feb. 17, 2009, and before Jan. 1, 2012.