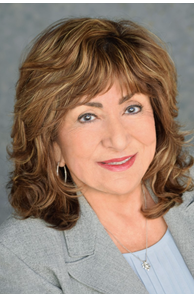 Realtor®
CalRE#: 01206447
Email

mgomez@coldwellbanker.com

Phone
Office
Connect with Maria
Designations
Broker Price Opinion Resource (BPOR), Cartus Network Affinity Specialist (CNAS), Certified Distressed Property Expert (CDPE), Certified HAFA Specialist (CHS), Certified International Property Specialist (CIPS), Certified Residential Specialist (CRS), Graduate REALTOR Institute (GRI), Luxury Property Specialist (Luxury Specialist), REO Specialist Designation (RSD), Senior Real Estate Specialist (SRES), Short Sales and Foreclosures Resource (SFR)
Languages other than English
Spanish
More about Maria Gomez
EDUCATION AND SPECIALTIES
1995: Anthony's School of Real Estate
1997: GRI Graduate Realtor of The Institute - California Association of Realtors
2000: CRS Certified Residential Specialist designation - Residential Council Assn.
2004: CIPS International Property Specialist, Candidate - NAR
2006: SRES Seniors Real Estate Specialist - Coldwell Banker University
2006: HRC Home Relocation Counsel - Coldwell Banker University
2008: e-PRO Internet Client Specialist - NAR
2010: SFR Certified Short Sale and Foreclosure Resources Specialist - NAR -
2010 - CHS - Certified HAFA Short Sales Specialist. Fluent in English and Spanish. Maria specializes in representing buyers and sellers, including Residential, Commercial, Multi-Family Trust & Probate Sales, REO AND HAFA SHORT SALES.
2012 - CDPE - Certified Distressed Property Expert
Maria's areas of expertise are: Hancock Park, Greater Los Angeles, Hnacock Park, Mid Wilshire, Miracle Mile, Beverly Hills, West Hollywood, East Hollywood Hills, Los Feliz, Glendale, Eagle Rock, Pasadena, So. Pasadena, Silver Lake, Los Feliz, Atwater, Korea Town, Boyle Heights, Montebello, East Los Angeles.
AWARDS

During Maria's affiliation with Coldwell Banker and due to her dedication, experience, knowledge and thoroughness, which are her strong points in assisting her clients who trust her to handle smoothly and successfully, the most important financial transaction of their life.
Maria has earned the following awards:
2002, 2003, 2004, 2005: Top Ten Sales/Listing Producer Agent of the year
2001, 2002, 2003, 2004: International Presidents Circle Award

2005, 2010, 20122: International Diamond Circle Award
2010: Top Ten Sales/Listing producer of the year
2011: Top Ten Sales Listing Producer of the year

Maria is a top-producer, award-winning Realtor. She is consistently among the top award winners as a result of her dedication, service, ethics, honesty and professionalism.
For all of your Real Estate needs, call Maria, your Realtor for life.
EXPERIENCE AND PROFESSIONAL ASSOCIATIONS
Maria C. Gomez, a Certified Realtor Specialist (CRS), GRI e-PRO, HRC, SRES & SFR with Coldwell Banker in Hancock Park, since 1995. A business owner since 1980. 30-yr resident of Hancock Park in Los Angeles.
Maria is a proud member of:
National Association of Realtors (NAR)
California Association of Realtors (CAR)
Greater Los Angeles and Beverly Hills Board of Realtors (GLA & BHBR).
National Latina Business Woman Association (NLBWA).
National Hispanic Real Estate Professionals (NAHREP).
Certified Residential Specialist Council Association (CRS).
International Consortium of Real Estate Association (ICREA).
Certified International Property Specialist Association (CIPS).
National Notary Association(NNA).
Seniors Association Real Estate Council (SAREC
National Association of Realtors SFR - Short Sales and Foreclosure Resources
AssetPlanUsa - HAFA - Certified HAFA Specialists

CDPE - HAFA and SFR Certified
CDPE: Certified Distressed Proeprty Expert
SFR: Short Sales and Foreclosure Resource (SFR) Certification, through the National Association of Realtors (NAR)
CHS: Certified HAFA Specialist Certification, through the Calfornia Association of Realtors (C.A.R.)
I've completed my Certification as a HAFA Short Sales and Foreclosure Resource Specialist through the National Association of Realtors and California Association of Realtors. I had handle and close REO and Short Sales transactions successfully in the shortest amount of time. It has been a new challenge and my clients are very satisfied with the results.

WHAT IS A SHORT SALE? A short sale is a transaction in which the lender, or lenders, agree to accept less than the mortgage amount owed by the current homeowner. In some cases, the difference is forgiven by the lender, and in others the homeowner must make arrangements with the lender to settle the remainder of the debt. The Basics: Short Sales Due to current economic conditions, the number of short sale properties on the market is rising. The increasing number of short sales on the market presents challenges for REALTORS®. Below you'll find more information on: short sales and their challenges, the government's efforts to address these challenges, and tools to help you navigate the short sale process. Home Affordable Foreclosure Alternatives Program (HAFA) To help homeowners who are unable to keep their homes under the Home Affordable Modification Program, the HAFA program may make a short sale or a deed-in-lieu of foreclosure a viable option to help them avoid foreclosure.
The HAFA Program, which took effect on April 5, 2010, provides servicer, seller and junior lien holder incentives for these transactions and is designed to simplify and streamline use of short sales and deeds-in-lieu of foreclosure. Please contact me for additional information. You may qualify under the HAFA relocation help, upt to $3,000.
CRS
Why use a Certified Real Estate Specialist?
As CRS Designees, they have completed advanced training in residential real estate and have a proven track record of sales transactions required to earn the CRS Designation. Please visit www.crs.org to learn more about why you shall choose a CRS Realtor to represent you in the buying or selling of your Real Estate properties.


CIPS Candidate
What Is a CIPS?
The Certified International Property Specialist, is the specialty membership group for international practitioners of the National Association of REALTORS®. Read more about how the CIPS designation prepares REALTORS® to service the growing international market in their local communities by focusing on culture, exchange rates, investment trends, and legal issues.
Whether traveling abroad to put deals together, assisting foreign investors, helping local buyers invest abroad, or serving an immigrant niche in local markets, CIPS members are consumers best resource to ensure they are dealing with a professional skilled in the unique aspects of international real estate.
SRES (Seniors Real Estate Specialist)
Seniors Real Estate Specialists (SRES), is a designation for REALTORS to address the needs of home buyers and sellers age 55 plus with so many options in the Horizon.
Why Use SRES®?
A Seniors Real Estate Specialist®, is experienced and knowledgeable in meeting your specific needs. And that can make all the difference in the world. As we age, we demand specialists in our health needs, so why not in our housing and equity needs as well?.
An SRES brings: *A customized approach to your situation; an SRES works with how your living situation fits into your overall plan. *Expertise and patience without condescension.
*An awareness of options and solid, reliable referrals for specific situations to explore those options. *A variety of choices to reduce expenses & gain cash.
For additional information in how a Seniors Real Estate Specialist can assist you with all your Real Estate needs, please visit www.sres.org

GRI
What is a (GRI): Is a Graduate Realtor of the Institute of California Association of Realtors.
GRI, is a nationally recognized professional real estate designation. This designation may only be earned after successfully completing a rigorous educational program. This program requires 95 hours of live course instruction from a statewide faculty selected because of extensive experience in their own areas of expertise. This designation is available only to members of the local, state and National Association of REALTORS® .
A GRI Designation is recognized nationwide as the standard for Real Estate professionalism and knowledge. The GRI designation is granted through the California Association of REALTORS® whose courses of study meet the standards established by the National Association of REALTORS®.

e-PRO
What is the e-PRO Designation?
The e-PRO certification is a NATIONAL ASSOCIATION OF REALTORS online training program to certify Real Estate Professionals as Internet Professionals. The e-PRO certification course is designed specifically for U.S. real estate professionals, but anyone may take the course. e-PRO is recognized nationwide as an online standard for real estate professionalism and knowledge. The e-PRO certification course guides students through completing a Technology Plan of Action for their business and introduces them to many techniques for evaluating and using Internet tools. These tools are extensively applied to market Real Estate Residential and Commercial properties.

CLIENTS TESTIMONIALS
PLEASE GO TO MY PERSONAL WEBSITE AT www.mariagomez.com For a list of my clients testimonials