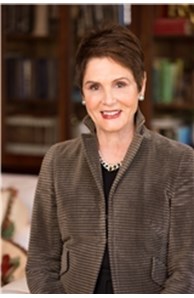 Manager
Cal DRE#: 00556630
Email

marylu@marylututhill.com

Phone
Office

Brentwood

11661 San Vicente Blvd Fl 10, Los Angeles, CA 90049
Connect with Mary Lu
Awards

International Society of Excellence
Designations
Luxury Property Specialist (Luxury Specialist)
More about Mary Lu Tuthill
Why take a chance with anyone else?
Passionate, high energy, incurable optimism, positive outlook…an abridged summary of the personality of Mary Lu Tuthill, Manager of Coldwell Banker Global Luxury of Brentwood.
Born and raised in Wichita, Kansas,
Brings a refreshingly genuine, earnest and forthright work ethic to the business
Solid Midwestern sincerity, intelligence and sense of responsibility
Radiates graciousness, confidence and capability
Feel assured you can trust her
Former IBM systems engineer
Brings a uniquely analytical mind to the process
The consummate problem solver
Trained by the best salesmen of that era
Practiced in the Art of selling
Thirty-seven years of success bear testimony to her skills
Possesses uncanny intuition about buyers' needs
Master at matching buyers to properties
Combines in-depth knowledge of her product with charming sales ability
Believes in the value of real estate
Earnest curiosity about the business
Practiced awareness of recent sales
Global understanding of the current market
Stalwart defense of the value of the homes she represents
Woman of substance and quality,
Always motivated by best interest of clients
Fierce loyalty and faithfulness to her clients
Exactly what she appears to be
A broker's broker
Unparalleled credibility and unique legitimacy in the business
Honored and appreciated by her clients
Respected and admired by her peers
Authentic, professional, and honorable
Committed to doing the best for all
Always eager for the best result, Mary Lu prides herself on consistently achieving the highest prices for her sellers and persistently negotiating the most favorable terms for her buyers. Jon Douglas touted her as the "best negotiator and technician in the business." Her commitment and dedication to offering her clients the finest representation are unsurpassed. She is the preeminent professional, always at the top of her game, positioned to accept the next challenge.