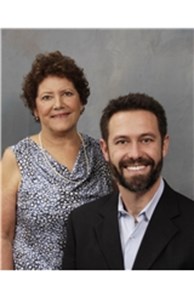 Realtor®
CalRE#: 00690260
Email

peg@pegking.com

Phone
Office

Petaluma

165 First St, Petaluma, CA 94952
More about Peg King
Professional Experience
President's Premiere
Graduate, U.C. Davis, 1975
USAA Certified Real Estate Specialist
International President's Circle/Elite
Corporate Relocation Specialist
Certified Previews Specialist
Certified Residential Specialist
Buyer Specialist
Seller Specialist
U.S.T.A. 4.0 Women's Tennis League
Why Peg King?
Dependable, attentive, and extremely conscientious, Peg King is fully committed to those she is working with, from first time buyer to million dollar seller! Peg's love of people and her sense of humor combine with her savvy real estate knowledge, experience, and work ethic to make her an outstanding choice for a real estate professional.
On a personal note, Peg has been married to Cliff King since 1977 and together they have raised four children, Jeremy, Taylor, Lucas, and Cody in Petaluma. Active in their schools and sports programs while they were younger, now Peg is involved with Habitat for Humanity and mentoring new Realtors.
#1 North of the Golden Gate!
For exceptional real estate representation, insight, expertise, and assistance in searching for, buying, or selling property in Petaluma, Penngrove, Rohnert Park, Sebastopol, Cotati, Sonoma, Santa Rosa and the surrounding communities call or e-mail Peg King. Furthermore, if you need a REALTOR ANYWHERE in the U.S., Peg can recommend one!
Together with her son Jeremy King, a licensed Realtor, Peg has become the premier REALTOR in the Petaluma area.
Top 1% Worldwide
Peg King has consistently been one of Petaluma´s Top Producers since 1978 and the top 1% of Coldwell Banker agents worldwide. One client at a time, Peg has helped hundreds of buyers and sellers achieve their real estate dreams.
Professional Affiliations
Petaluma Council of Realtors
Sonoma County Board of Realtors
California Association of Realtors
National Association of Realtors
Testimonials
"Peg King was exceptional! We sincerely appreciated her time, patience and positive attitude!" - Rich and Tara Gibson

"In the past we had had a bad experience with a realtor, but Peg was above exception. She restored our faith in the real estate business." - Graham and Christine Ellis
"Peg King and all of her associates were wonderful to work with! They made the transaction as painless as possible and were always there to answer questions or solve problems. They are the greatest!" - Michael and Beth Martin

"Peg and her team were a pleasure to work with and are always available." - David and Pam Royall

"Peg was excellent and very easy to work with. She was on top of everything!" - Lori Kasche
"Peg, your communication was great, and the results exceeded our expectations!" - Joe and Haus
More Testimonials
"I found myself in the position of wanting to sell my property in Petaluma, three thousand miles away from my current home in New Hampshire. Peg gained my trust immediately and removed all my concerns I had about handling such an important transaction via long-distance telephone calls. Through her frequent update reports to me, Peg watched over every detail and went the extra mile to act in my best interest. She sold my house for the price I wanted in half the time I expected. SHE IS, BY FAR, THE BEST!" - Susan Hanshaw Dixon
"The work Peg put into getting the word out on our home was, without question, above and beyond normal effort. Our transaction was successful because Peg was in control orchestrating the show from start to finish." - Gary and Patrice Andrews
"We are so lucky to have been referred to you and to have had the opportunity to work with and now be friends with you. Thank you for taking my around the clock calls, texts, and emails. I was a woman on a mission to own a house and you were there to accommodate me at all times, and I greatly appreciate that. We knew from the first day you took us around Petaluma that we had found a reliable Realtor & resource, as well as some stand up human beings. You went above and beyond the scope of your job. Thank you for all your referrals for inspections, painting, flooring, construction, and even babysitters. Thank you for introducing us to your family and welcoming us to Petaluma. We are so excited to be homeowners and residents in such a wonderful town. Thank you a million times over!" - Marisa and Brett Goldstein