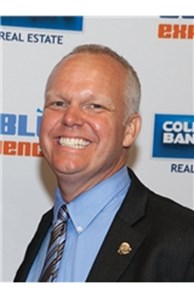 Realtor®
CalRE#: 01344154
Email

steve.ostrom@cbnorcal.com

Phone
Office
Listing Agent Real Estate Power Duo - Steve + Heather Ostrom (Negotiations with a side of Awesome Marketing)
Awards

International President's Elite
Designations
Certified Neighborhood Specialist (CNS), NAR certification for online professionalism (e-PRO)
More about Steve Ostrom
SELLERS: check list we offer
Thank you for an opportunity to interview with you. While some agents might discourage you from interviewing others - we encourage it. It's not just experience, it's the guidance through the process, empathy when it gets stressful, keeping you updated effectively (and how you like to communicate), but also knowing when to be firm and ensure contractual obligations are being abided to, without losing your humanity. We have a reputation in town as being honorable, professional, and hard-working.
Before you select your listing agent - be sure to interview them in person AND online to see if their words match the action - we can promise you, that we'll impress you both online and offline.
We are a two-for-one business solution - husband and wife duo - I oversee pricing and marketing trends and behaviors, while Heather oversees the marketing.
360 Virtual Tours (inside and outside the home) and 3D Zillow Tours - to help with online views, but right now - keeping everyone a bit safer while still being able to experience the home off-site (and also keeping showings hopefully to more serious buyers).
We pay for professional photography and ensure you're happy with the process and media.
We have a "Seller Superhero Kit" to educate you on the pre-listing process, what happens when you're on market, and also what happens when you go pending and closing.
Vendors locally who can help assist you get your home ready for market.
Options for staging enhancement or full-blown staging to help improve your bottom line when selling and how quickly you go to pending.
A Designated Website Name for Your Property: we will provide a site to your listing and will be posted in print and online.
We enlist Coldwell Banker's Listing Concierge to maximize your printed, online + social media exposure - along with a TV Segment.
We know how to access the back-end tools on Zillow, Coldwell Banker, and Realtor.com to enhance your property with expanded descriptions and additional media links (Coldwell Banker, Zillow, REALTOR dot com, Facebook Business Page, Google, Twitter: RosevilleRockLn and much more)
Feedback on the showings of your home (ShowingSuite) and trends of homes in the area. The feedback is valuable so we know how to see if a few words or solution can turn a concern into a win and an offer by simply trouble-shooting. One time it was that the neighbor kept parking in front of the house - and we simply asked the neighbor, "Hey can you stop parking in front of the house?" - bought them dinner. Boom, done.
Good relationships with local and area REALTORs to expose your home to ... including office and county office tours of your property.
We have been featured on Realtor.com for seller tips in their advice section - check them out (2016) as well as a series we did in 2018/2019. We also have been on some buyer-side videos with REALTOR.com
A portion of each of our closings goes towards Cycle for Survival - Memorial Sloan Kettering Cancer Center - we are #TeamBroSTRONG

Real Estate Marketing: Social Media, Printed
My wife and teammate REALTOR Heather Ostrom has 20+ years of marketing and graphic design experience. Heather is in charge of: social media postings, YouTube channel, Facebook Fan Page, 360 + 3D Virtual Tours, website, photo videos, all internet marketing (website postings of your property) and printed materials (postcards, flyers, riders, etc.) See our real estate property marketing style.
Real Estate Educational Video Library
We have created a real estate educational video library of all current topics and real estate market trends in Roseville and Rocklin, CA. Videos also include: local loan officer and appraiser to add some additional perspective to your process.
All of our Social Media "Hot Links" are at the Top of Page - Heather is designated to all social media efforts. She has over 6500+ followers on Twitter and an active Facebook Business Page that is fun and informative. If we get busy - our clients are more important than social media - so know if there's a lapse in videos - life happens.
We live and love where we work and we hope you will too. 916-308-2446.
Check us out online and meet us in person, or by Zoom meeting, Google Hangouts, or even Facetime - whatever is best for you.
Personality and Real Estate Experience
I started in real estate to better the experience of home buying house selling. I pride myself on ALWAYS answering your calls and giving you a warm, yet professional experience. I am an honest man and I will always give you an honest answer
Education, Designation Membership
University of Southern California degree in Communication.
Alma Mater, Poway High: two-time "All American"
Designations: e-Pro and Certified Negotiation Specialist (CNS).
Memberships: (current and in the past)

CAR (California Association of REALTORS)
SAR (Sacramento Association of REALTORS),
PCAR (Placer County Association of REALTORS),
Board of Directors: California Association of REALTORs -- 2008-12
Board of Directors: Sacramento Association of REALTORs-- 2008
Committees: 2008 PAC Political Action Committee (Sacto/SAR)
Committees: 2009 PCAR (placer) Educational Committee
Committees: REALTORreg; Action Fund (Sacto/SAR)