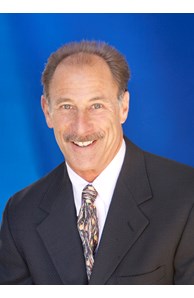 Realtor®
CalRE#: 01874456
Email

dan.mayer@cbnorcal.com

Phone
Office

Sebastopol

101 Morris St Ste 100, Sebastopol, CA 95472
Connect with Dan
Awards

International President's Circle
More about Dan Mayer
Professional Experience
I have managed commercial property for the last thirty five years. Prior to becoming a Realtor, my professional career included twenty one years in specialty retail. As the President for Burt Capel Co. we operated stores in Marin, Solano and Sonoma Counties. For a ten year period, I was a National Sales Manager for a Sonoma County based manufacturer, direct importer and international distributor of luxury home furnishings. Since 1995, I have served on the Board of Directors for First Federal Savings and Loan Association in San Rafael, CA.
Education
As a graduate of the University of California, Berkeley, I received my Bachelor of Arts degree in Economics with a minor in Business Administration
Business Philosophy
Partnering with You.

My Goal is to provide each client with a very personal experience to capture their trust, confidence and willingness to call for all their Real Estate needs.
My Ethic is providing an unprecedented level of service to exceed client expectations.  Past clients refer to me as collaborative, hard working; market savvy, attentive to detail, a top negotiator and a skilled marketer.
I believe in a consultative approach to real estate where the client's interest always comes first.
My past experience in Marketing and visual Merchandising has proven to be a tremendous asset to my clientele.
Beginning with my early years in specialty retail, I committed to a core value; to serve a client beyond their expectations. I believe service excellence can only be achieved by embodying the highest level of integrity and honesty. My approach is to listen intently, educate thoroughly and communicate constantly. I am here to help define your goal, develop strategy and turn your dream into an accomplishment.
Community Activity
Analy High School Education Foundation- Board of Directors.
Polly Klaas Foundation- Board of Directors
Petaluma Area Chamber of Commerce- Past Board member.
Professional Affiliations
• National Association of Realtors
• California Association of Realtors
• North Bay Association of Realtor
Personal Background
I am a Marin County native. For the last thirty eight I have resided in Sonoma County. In 2004 we moved from Petaluma to Sebastopol where we have thoroughly enjoyed the education systems, the sense of community, as well as the beauty and diversity of West County. My son is a recent graduate of USF in San Francisco and my daughter is a Junior attending the University of Arizona, in Tucson.
Awards And Designations
Sebastopol chapter of NorBAR - 2014 Realtor Of The Year
Sebastopol chapter of NorBAR - 2014 President
Sebastopol chapter of NorBAR - 2013 Vice President


International Diamond Society- 2015 and 2014
International Sterling Society - 2013 and 2012
Testimonials
Gilbert:
We have been impressed by Dan's expertise and thoroughness from day one when he made his presentation regarding the house we were selling. Since then Dan has demonstrated masterful strategic thinking in an endeavor that is far more complex than we ever imagined. He has the kind of chess-mind that  is so necessary to succeed in selling or buying a home in todays's competitive market. Dan has been patient, fully explaining concepts that may be hard to grasp and has been willing to go out of his way to be helpful and give every step of the process its best chance at a successful outcome. He is ethical and trustworthy but also does all he can to put our interests first in this high-stakes game of real estate. I would recommend him to anyone looking for an outstanding agent, especially for a buyer or seller who does not have a lot of experience and wants a sharp mind representing them.
Micky Porter:
We weren't looking for an agent when we met Dan. He won us over immediately with his very informed, yet casual and personable style. We NEVER felt like he was "selling" us; but rather was a very careful representative and protector of our interests. He is a patient listener; is very detailed in his  explanations of the buying/selling process; knows the area and the price points unique to the area; and really cares that his clients are pleased with his service. He brought in an excellent resource in a "Home Staging Professional" who really helped in guiding the process of preparing our home for market. It worked! - as our home was in escrow within 4 days of listing,for above the asking price! What really impressed us is that Dan didn't stop his excellent service with the closing of the properties. He was very helpful in finding local services to recommend to us, and making sure that all was well in the new property. If you want a qualified agent who doesn't feel like a salesman, but rather like your representative in the real estate market- choose Dan Mayer. He'll help make the experience of buying/selling of real estate personal and all about what you need in your unique situation.
Niel:
Dan helped us find a single-family home in Sebastopol, which proved a difficult task due to woefully small inventory. He submitted several above-asking-price offers for us, but we were serially outbid; he never lost his cool, and eventually got us a place that fit our needs well. He's intelligent,  patient, diplomatic, and empathetic—the best realtor we've ever known.
Deb:
We highly recommend Dan Mayer with Coldwell Banker as a realtor in Sonoma County. We recently purchased a home in Sebastopol, and we needed lots of assistance and guidance since we were unfamiliar with the housing market and area. Dan guided us through the process in a very knowledgeable way, and  from the start provided excellent service and expertise. Dan is a no-nonsense realtor - he doesn't play games, he is a very clear and prompt communicator, and has deep knowledge of the somewhat confusing process of buying a home in Sonoma County. He always made himself available to meet us whenever we drove up from Palo Alto, and was a steady partner in the process from start to finish. After the actual purchase of the house, Dan went above and beyond to help us with various post-purchase projects – he worked with contractors at the site to complete necessary repairs, he showed up at the property to help us understand details of work that we wanted to do, and was a very helpful advisor to us as we attempted to wrap up the process while still living in Palo Alto. Very solid professional - highly recommended. 
Testimonials II
Raine:
Dan was exceptional on every level including all of the categories listed here - but what I was most impressive was that Dan never pressured us into purchasing the property we ultimately bought. He was completely professional and generous with his time as we weighed the pros and cons of the  property. Additionally, because we are non-profit, we had a dozen board members who also needed to fully understand everything about the decision to purchase property. Dan was incredibly patient and went out of his way to provide everything we needed to make an informed decision, in a manner that never felt pressured or rushed. We love the property we purchased and the entire process was terrific. If you need a realtor, I highly recommend Daniel Mayer.
Steve H.
During the period of time from the fall of 2013 until June of 2014, Dan was centrally responsible for facilitating the purchase of a Sonoma county home and in the sale of that property six months later. Since it was a property transfer, there were many constraints and deadlines regarding the transactions. Dan was totally committed to what proved a complicated process; always available and responsive to messages (within hours), tireless in his search for likely candidate properties, patient, and good humored in the face of my frustrating selectivity. During the time of our association we would frequently talk on a daily basis and meet several times a month. I came to trust his commitment, skill and intimate knowledge of the local market. In addition to endorsing his professional qualities, I ended up regarding him as a personal friend.
As the owner of Porch Light Properties I have had the privilege of partnering with Dan on projects and seeing first hand his professionalism, integrity, attention to detail, and work ethic. He is prompt, knowledgeable and keeps his clients' best interests foremost at all times. I've been able to refer him to my long standing clients and they have also been appreciative of the service he has provided.