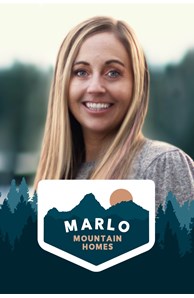 Sales Associate
CalRE#: 01988880
Email

Marlo.Eckert@cbnorcal.com

Phone
Office
Connect with Marlo
Awards

International President's Premier Team
More about Marlo Eckert
I was fortunate enough to grow up in Tahoe City and have spent my entire life loving and cherishing the wonders and community that Lake Tahoe has to offer. I am a North Tahoe High School graduate, where the woods were our running trails and the ski slopes were our entertainment. My passion for the area only grew when I traded the beauty of the mountains for the equally gorgeous coast of Santa Barbara. Here I attended the University of California where I obtained my B.A. in Environmental Studies.
After graduation, I realized that my home remained in Tahoe and I returned to immerse myself back into the community. I worked in the customer service and hospitality industry and also volunteered with SWEP (Sierra Watershed Education Partnerships), where I provided children hands on Environmental Education and had the opportunity to pass on my love of nature to the next generation. I then became a Big Mountain Coach at Squaw Valley and a Property Manager at Tahoe Moon Properties. I treasure all of these experiences, as they have created trusting and compassionate relationships with homeowners, athletes, parents of athletes, repeat visitors in the area, and the community as a whole.
For the past 4 years, I have worked with Tahoe Moon Properties managing vacation rentals, ski leases, and homeowner communications; giving me an in depth knowledge and understanding of the distinct housing market in Tahoe. In this position I handled the financials of the company, which allowed for a unique perspective and insight to the lucrative benefits of owning a property in Tahoe. Being a Tahoe native also provides me with an intimate knowledge of the area and the unique environment that each individual neighborhood and location has to offer.
Having been born and raised in Tahoe, I have learned that it is an exceptionally wonderful area to live and visit. Tahoe is a place that no matter how long you are away, it will always welcome you and feel like home when you return. This sentiment is one that has influenced my decision to get into Real Estate in Tahoe. My goal is to provide the resources to my clients so they can share in the amazing experience of calling Tahoe home.