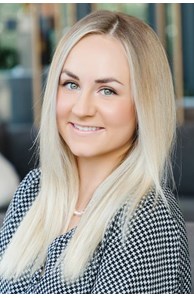 Realtor®
Email

jessie.williamson@cbrealty.com

Phone
Office

Boulder

2700 Canyon Blvd Ste 200, Boulder, CO 80302
Connect with Jessie
Designations
Associate Broker
More about Jessie Williamson
Jessie Williamson is a highly networked Boulder, Co native with dual citizenship to the United States and New Zealand. Raised by a father who is a licensed General Contractor, she established an affinity for captivating architecture and sustainable design from a young age. To see the transformation of a raw building site to a pristine, opulent home has always lit an innate spark within her.
Home has always been where Jessie feels the most peace, and arguably home has never been more important than today. A home is a place of serenity, safety, comfort, and togetherness. It's where memories are created, and friends and family always belong. Jessie's mission is to treat her clients like gold - guiding you home to your special corner of Boulder County and leaving the community (and world) in a better place along the way.
Jessica earned her B.S. in Business and Marketing from the University of Redlands in Southern California. Still, she couldn't stay away from the idyllic Rocky Mountains and urban Boulder lifestyle for long. She believes that the most powerful tool for success is a positive first impression and works alongside clients to ensure that they send online visitors the correct messages. Jessie has experience working with high-profile global brands such as Adidas, Pepsi, Nespresso, McLaren, Lincoln, and SXSW, to name a few.
As a Licensed Broker Associate and Marketing Advisor, she is constantly working to earn clicks, impressions, and leads for listings through a vast professional network and the industry's most advanced technology. Years of experience in visual design, data analytics, digital sales, experiential marketing, team building, and business development are the expertise you want on your side when navigating today's complex housing market, which increasingly takes place online.
When she's not working, you'll find her hiking one of the many Boulder trails, experiencing one of her boyfriend's live music shows as a visual artist/engineer, trying out a new local restaurant with friends, or traveling the globe.