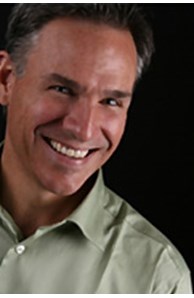 Realtor®
Connect with Dave
Awards

International President's Elite
Designations
Luxury Property Specialist (Luxury Specialist)
More about Dave Bauman
Business Philosophy

Education and Training

Awards And Designations

Areas of Expertise

Community Involvement

Personal Background

Communities I Serve

View My Featured Properties


Click Here to View My Featured Properties
Search the Entire MLS System


Click Here to Search the Entire MLS System
Dave Bauman - Outstanding Reputation and Strong Work Ethic

A visionary leader and investor with more than 20 years of experience as a managing partner in multiple, successful development projects.
I began my real estate career in Denver in 1995 selling, listing and flipping investment homes and buildings in the central neighborhoods of Denver. In 2000 I moved to Carbondale, Colorado and worked as the Managing Broker of Aspen Glen, an exclusive gated community just down the hill from Aspen. During this time I negotiated numerous multi-million dollar deals and established strategic relationships with key industry players. Along the way I consulted my clientele helping them to identify the best sites for their development project, acquire funding, overseeing architectural plans and helping to pair material specifications with the wants and desires of the potential buyer.
After managing the sales of the developer's interests in Aspen Glen I was hired as the Managing Broker for Cobblestone Neighborhoods just outside of Glenwood Springs. With Cobblestone I helped to acquire financing and venture capital, planned short and long term strategies and hired and trained highly motivated top sales professionals. With the boom of the oil and gas industry in Garfield County, Colorado I was able to sell the Cobblestone Development out in record time.
With a second child on the way, my wife and I decided to move back to Denver to be closer to our families and back in the city we had been sorely missing.
Since my return to Denver I have created multiple strategic development partnerships in the central neighborhoods of Denver. My role in the partnerships has been to acquire financing, manage construction and architectural plans, permitting and zoning changes, setting up LLC's and operating agreements and of course marketing and sales.
I focus my real estate business on the finest homes in Denver. My business partners and I have developed a very successful marketing approach to selling extraordinary homes. I have also developed a comprehensive system for working with builder/developers that is customized and specific to their needs. From Pre-Construction checklists, site evaluation consultation plan, design information organizer, prospect profile summary to our sales and marketing plans we are the logical choice for any fine home builder in Denver.
Our team will work with you in tandem to get your house sold at the best price and in a timely manner. I would love the opportunity to earn your business.