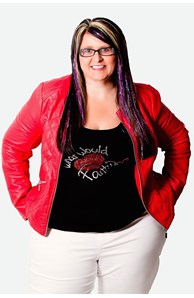 Associate Broker
Email

faith.young@coloradohomes.com

Phone
Office
Let the magic begin . . . .
Awards

International Sterling Society
More about Faith Young
Discover the magic Faith Young creates in this market. Take a min to watch her Youtube Video
Awards and Designations


Faith earned the 2015, 2016, 2017 International Presidents Circle Award from Coldwell Banker NRT, putting Faith Young with Coldwell Banker, in DTC, in the top 3% of all of Coldwell Banker Realtors Nationwide for closed business.
Faith has been recognized by the South Metro Denver REALTOR® Association (SMDRA) for five years in a row as a 2013, 2014, 2015, 2016, 2017 Diamond Circle Club Member.
Faith won the Rising Star Award from the South Metro Denver REALTOR® Association (SMDRA) in fall of 2013 for Outstanding Achievement in the first five years as a Realtor.
Faith earned the 2012 International Sterling Society Award from Coldwell Banker NRT Faith Young with Coldwell Banker, in DTC, has been recognized by the South Metro Denver REALTOR® Association (SMDRA) as a 2012 Diamond Circle Club Member.
WHAT BOX? Meaning Faith thanks outside of the box . How to sell your home in this high tech world! Over 54% of Google searches include videos! Find out how I market towards today's buyers . . . Buyer are using iPhones, iPads, and apps! This is how buyers are searching for properties today.
Check out my Fan Page and my Linked to learn how I can be a contribution to you. Learn how I utilizes Social Media to market your home.

I bet your home is worth MORE than you Think!

Click here for your FREE MARKET SNAPSHOT!
Recommendations
Faith has been an incredible resource throughout the home purchase process. Despite circumstances not permitting a home purchase at this time, Faith was extremely pleasant to work with and develop long term plans to look for a forever home into the future. I couldn't be more proud to have a person as optimistic, fierce, and established to work with and partner on major life decisions! Alfred Isaac Nathan Petross recommends Faith Young Coldwell Banker October 17, 2018

Faith was absolutely amazing through a very challenging journey. Faith helped us sell and purchase our new dream home. Faith was with us every step of the way and not once ever gave up. We could not have done it without her positivity, encouragement, knowledge, patience, experience and kind demeanor. We definitely recommend Faith as a realtor! Jennifer Archuleta reviewed Faith Young Coldwell Banker — 5 star August 7, 2017
"Faith is a different kind of realtor! Uses her experience, knowledge and values to help her clients success in either buying or selling your new house. Faith helped us get our new town home. She was with us in all steps in the proces and went above and beyond in terms of service and knowledge which gave us so much peace of mind. I highly reccoment Faith as a realtor!" - Past Client 2016
Claudia Rodriguez Menchaca
"With so many realtors to choose from the question often becomes how do I choose? I am here to tell you that if you want the best then your choice is simple....Faith is your girl. She not only gets the job done but she does it with heart, class and belief that together she and her clients create magic. If you want a magical home buying experience and someone who is fearless and has the tricks to come up with creative things to get you the house of dreams.....work with the Best! Thank you Faith!" - Past Client 2016 Lesli Carter
"We closed on our home Nov 30th! When you are buying a home, you need to have a Realtor that you can confide in, express your concerns, opinions, fears, thoughts, anything you need without being worried you will be judged. Faith is there for her clients when they need them and that is incredible. In addition, she's extremely knowledgeable in the Real Estate field and trustworthy and true to her word, traits that are of the upmost importance to me. My husband and I would definitely recommend Faith if you are in the market to buy a home!" January 23, 2013 Past Client Monica Z.
"I would like to say that Faith Young went out of her way to make sure that my experience in buying my Condo was positive.Faith was there every step of the way and immediately responded to any questions I had and worked hard to make sure the entire process went off without a hitch.I would definitely recommend Faith Young to anyone that is looking at buying in Denver, especially Windsor Gardens." Past Client, July 2012 Bill Lane
"Best, friendliest realtor around!" November 28, 2011 Past Client Melissa J.
"Faith is a very professional, and extremely dedicated Real Estate Agent that always works with one thing in mind: keeping her clients happy. Faith goes above and beyond, as if her clients are her own family. Faith stays on top of the Real Estate market, and trends within it, to be sure she always has the right information." June 3, 2009
Matthew Hibler , Mortgage Advisor , Coldwell Banker Home Loans
"Faith Young is by far one of the most professional, positive, "client-first," professionals that I have worked with. I pride myself in surrounding myself with the "BEST" and I can say Faith is on her way to the top. I recommend her because she is genuine, respectful, and gets the job done. I believe in you Faith!" September 14, 2009
Marie Rowen , Financial Professional , Wealth Management Partners of MassMutual
How am I different from the rest? I go above and beyond for my clients. I'm enthusiastic about helping my clients find their next home and selling their current home. No detail is overlooked. Communication is the key to my success! When it comes to listing your home, the price is key. I love making a positive impact in my client's life. It's all about energy! And you want someone who believes we can make it happen. All you need is Faith! I would love to connect with you and see how I can help you!
"IN THIS BUSINESS ALL YOU NEED IS FAITH"

I am passionate about helping people find their dream home. I pride myself on providing the best customer service. I go to work every day knowing that I truly love what I do.The market

The market is either appreciating or deprecating! I would love to talk to you about what kind of market we are in right now. Call to learn more about my marketing techniques and my and negotiating skills. Faith Young is a new build expert.


It's the best time ever to buy a new home. For three reasons you may be able to lock in at todays interest rates. Even if interest rates go up in the next few months, you will be guaranteed your interest rate if you put a lock on it. Also, University of Colorado projection for 2017 is we will gain another 9% in equity this year so if your home take 8 months to build you most likely will move in with equity! And the third reason why is you can take a leap of faith to sell knowing where you are moving to next, because many times you can buy a new home even if you still need to sell in order to buy. It's the best time ever to sell in Colorado. Your home is worth more than ever.
Faith Young Has a gift for you! Have you signed up for her OunceOfFaith.com YET? Start receiving a daily inspirational email everyday when you sign up it's FREE!