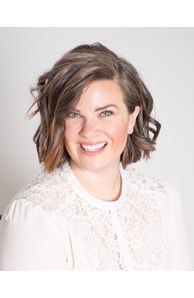 Associate Broker
Real Estate For Good
More about Brandi Miller
Brandi moved to beautiful Colorado originally to pursue her Master's Degree from the University of Denver. Over the last decade, Brandi has lived all over the Denver Metro area; first experiencing Colorado as a renter before becoming a homeowner and landlord.
Brandi is tenacious and works tirelessly to meet the needs of her clients. Her background as a Regional Director in the nonprofit sector provides her clients with an edge in Real Estate; Brandi knows how to strategize, negotiate, and achieve her client's goals while providing exceptional service and advocacy. Brandi's experience working in nonprofits also informs her personal philosophy. Brandi believes in Real Estate for Good--a motto she enacts by investing a percentage of each transaction back into our community. She even offers a discount to those who work in public service!
With Brandi as your agent, you'll find confidence in a teammate whose optimism is matched only by her enthusiasm to help you attain your real-estate dreams. She has the experience and business savvy to navigate all stages of the buying and selling process with ease and joy.
Ready to reach your real estate goals? Contact Brandi today!