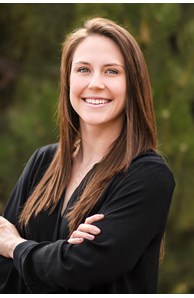 Realtor®
More about Maddi Ossello
Growing up in Lakewood, I have witnessed the incredible changes that have shaped Denver into the thriving city it is today. Nowadays, it is rare to find a Colorado native that possesses the invaluable knowledge of the Denver Metro market.
While there are thousands of Realtors in the Denver area, I pride myself on my genuine character and my ability to educate clients, truly listen to their goals and motivations, and keep in constant communication throughout the entire process.
My mission is to build lasting relationships with my clients by guiding them through their home transaction using the utmost integrity and professionalism. My hope is that my clients go to sleep each night, confident with their decision to hire me. I hope to become your Realtor for life!
Whether it is representing you in the sale of your house or helping you find your perfect home, I would like to encourage you to call, text, or e-mail me for more information. I look forward to meeting and getting to know you.