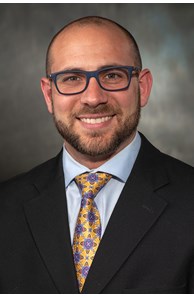 Realtor®
Email

beau.martin@coloradohomes.com

Phone
Office

North Metro

12110 Pecos St Ste 100, Westminster, CO 80234-2029
More about Beau Martin
When considering what you want in a real estate professional there are few agents who possess the qualities Beau Martin brings to his clients.
1.) Deep ties to the community.
At the age of 25, Beau ran for City Council in the city of Westminster, where he was born and raised, and has volunteered in numerous civic activities both before and after his campaign. He's walked over 7,000 households in over 50 neighborhoods within the entire North Metro area. Having graduated from the Leadership Program in the Metro North Chamber of Commerce, Beau has unique insight into schools, tax districts, recreation, neighborhood and community culture.
2.) Professional Expertise
Beau started his real estate training when he took over an insurance agency after he received his degree in communications from CSU. This gives him an advantage in the nuances of negotiation, qualifying clients on their needs, desires and worries. Beau quickly realized that what separated him was his relatability and availability. His clients always felt comfortable reaching out and knew Beau would be available to competently address any inquiries. Finally, none of this means anything without plain, hard work. Having worked in the oil field, nothing can measure up to the hours, stress, and adversity that the oil field produces. Beau Martin brings invaluable experience and works harder for his clients than any other agent.
3.) Network and Resources
Teaming up with a world class brokerage in Coldwell Banker and leveraging the massive network Beau has built, gives him the ability to make the purchase or sale of your home a much easier process. Often times, it's not just the sale or purchase of a home that comes with difficulties. It can be moving, zoning, staging, getting qualified, building your own network, making new friends, finding a church...etc. The peripheral aspects that come along with moving into a new community or leaving a community can build more stress then negotiating the price of a home. Beau gives you the best opportunity to hit the ground running and looks forward to being your go to real estate professional!