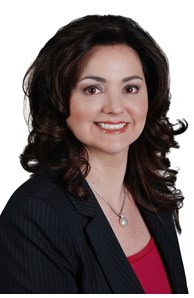 Associate Broker
Awards

International Diamond Society
Designations
Accredited Buyer Representative (ABR), Certified Residential Specialist (CRS), Graduate Realtor Institute (GRI)
More about Dawn D'Auria
An expert Realtor with a singular focus on you, the client. I use my over 25 years of experience to make certain your real estate deal is a success, wether you are buying or selling.

You'll get the personal attention you deserve throughout the entire real estate process. This goes way beyond the purchase or sale of your home. It's making sure all of the details are coordinated and expertly handled from pricing, marketing, and inspections, to negotiations and financing.

My results speak for themselves. Working tirelessly as a trusted advisor to my clients, I have been recognized by Connecticut Magazine with the Five Star Award, based solely on client surveys, for 8 years in a row 2011 to 2018. Client reviews show what it's like to work with me; get that perspective from my many exceedingly satisfied clients in the Reviews. 6 Reasons to Choose Me:

* CLIENT FIRST PHILOSOPHY: I treat every client as if I am working for myself or a family member. Your satisfaction as my client is personal, not just business.

* CONCIERGE SERVICE: You'll get the personal attention you deserve throughout the entire real estate process. My hands-on personal approach means serving you directly and never passing responsibility to assistants or inexperienced agents as part of a team. My promise to you is proactive, open, and honest communication at all times.

* MARKETING EXPERTISE: In today's competitive real estate market, success often hinges on excellence in marketing and positioning your property. Backed by the immense marketing resources of Coldwell Banker Residential Brokerage (CBRB), I leverage my formal education in marketing along with extensive real estate experience to tailor a marketing approach for your property to maximize exposure and get results for you.

* NEGOTIATION SKILLS: I am known for skillful negotiation and creative problem solving to ensure your success as a home buyer or seller. Any Realtor can conduct a straight forward transaction, but when complex issues come up—and they do—you want an experienced agent who can solve problems and ensure every advantage for you in negotiations.

* PROVEN RESULTS: My results speak for themselves in a strong track record of satisfied clients with over 85% repeat and referral business. I am fully accountable to you for getting the results you need.

* EDUCATION AND EXPERIENCE: In addition to my real estate credentials, I hold a B.S. degree in Marketing, an e-commerce graduate certificate from Fairfield University, and an MBA from Quinnipiac University. As a life-long resident of Connecticut, I know the local market very well enabling me best position your home to sell or help you navigate the buying process.
Go to RealtorDawn.com for more information
Client Reviews
Highly likely to recommend
1/1/2019 - Dipo
Local knowledge: ***** Process expertise: ***** Responsiveness: ***** Negotiation skills: *****
Dawn was quite simply, amazing! My wife and I were moving our family back east from the west coast so Dawn was our eyes and ears and boots on the ground. She scoured houses for us, found the best contenders and really helped maximize our time whenever we flew in to check homes. She was exceptionally patient -- took almost a year to find us the right home but she ultimately found us the perfect house in a great location right in the heart of Cheshire. She was very responsive throughout the process and guided us right through close. Dawn made the entire process painless and more importany fun. I can't say enough good things about her and should we be in the market for another home in the future, she will be the only one I will call!
Highly likely to recommend
12/19/2017 - lm_marsh
Local knowledge: ***** Process expertise: ***** Responsiveness: ***** Negotiation skills: *****
After my husband and I had issues with a previous Realtor and had a deal fall through, we searched for someone new online. We found Dawn and are SO lucky we did. She truly went above and beyond for us and made us feel like we were her only clients. We were in a time crunch because of the previous issues, and she facilitated everything we needed, advocated for us in a million ways, and got us a great deal. Dawn is truly amazing at what she does, and if we ever need to buy/sell again, I wouldn't want to work with anyone else.
Highly likely to recommend
11/16/2017 - catwoman rf
Local knowledge: ***** Process expertise: ***** Responsiveness: ***** Negotiation skills: *****
Dawn was wonderful to work with. Very knowledgeable about everything! She's very thorough and on top of everything. I would recommend her to everyone! Best Realtor ever! I would definitely recommend her! Rebecca
Highly likely to recommend
11/08/2017 - georgec72
Local knowledge: ***** Process expertise: ***** Responsiveness: ***** Negotiation skills: *****
Dawn was great to work with. After talking with her for just a little while I knew she had my best interests in mind. One of the most important things that really impressed me, was that she stuck to my guidelines (two car garage). She wasn't just trying to sell me a house, she was trying to fill my needs. George
Highly likely to recommend
11/05/2017 - danpopoli.
Local knowledge: ***** Process expertise: ***** Responsiveness: ***** Negotiation skills: *****

Dawn represented me while buying my first home; a bank owned foreclosure property which needed some work, but was listed for a very attractive and buyer-competitive price. I can honestly say that without Dawn's phenomenal work ethic and knowledge of the complexities of buying a bank owned properties the incredibly difficult deal would have fallen through. The performance of the realtor who represented the bank in this deal was borderline unprofessional. The selling realtor was consistently late and uncooperative with time sensitive responses, and it placed the entire deal in jeopardy more than once. Dawn was on top of things from the first day that I saw the property to the day that we closed. She tirelessly worked through these challenges and took every proactive step possible to keep the process on track despite numerous bank requested contract revisions and the shortcomings of the selling realtor. She successfully (and with a great deal of finesse and professionalism) leveraged the bank to meet the repair requirements needed for the house to qualify for my planned mortgage so I could successfully close on the house; all while other buyers were looking for every opportunity to throw in their bids leaving no margin for error on her part. When all was said and done, I ended up in the perfect house for me, and there is absolutely no realtor I would work with instead of Dawn!
Highly likely to recommend
To Past, Present and Future Clients of Dawn D'Auria,
Our move to Florida began with interviews for a realtor. We were looking for someone who we could trust to sell our house while we focused on relocating. Dawn from the very first meeting out-shined all the rest. Her knowledge and preparedness to inform and guide us through the sale of our home was evident during our first meeting. On the interview alone we could not have chosen a better realtor. Yet, once we informed Dawn that we wanted her to sell our house she began to truly demonstrate all that we hoped for in a professional.
We knew our house was going to sell without us living in it due to a quick relocation for family and career choices. Dawn made us feel secure that our house was going to be well cared for in our absence, and it was. Throughout the process the advice that she gave had the right blend of experience of the realty industry and her understanding of our needs and desires for the sale. She continued to make suggestions and take actions that were always in the best interest of our house and us, her clients. Overtime, we realized that if Dawn suggests it, then it will lead us in the right direction, and it always did. Her experience in how to price, market and show our house was the deciding factor in the sale of our home.
The final closing on our home was yet another indication of Dawn's commitment to us, not just as clients, but as people. She vigorously worked on our behalf while dealing with the sellers, attorneys and mortgage companies. In the end it was evident that she was representing us and our needs, not her own. Dawn made the sale of our house feel more like a life experience than a business transaction. That is why it is with great pleasure that we emphatically recommend Dawn D'Auria for any situation that deals with the sale, purchase or renting of a property. Our only hope was that she could have represented us in Florida as buyers too.
Sincerely,
Alex & Colleen Iacono