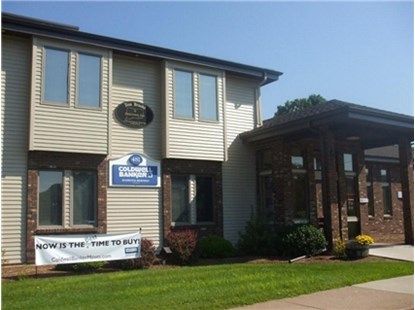 481 Buckland Rd

,

South Windsor

,

CT

06074
About South Windsor Office
Welcome to the award winning South Windsor Office!
More about South Windsor Office
Rocco Sanzo & Our Office
I have been in the business over 20 years; Eight of them in the trenches as REALTOR. I averaged 22 units and $5M in production consistently. I have also owned and operated my own successful real estate brokerage for 5 years.
As the managing broker of the South Windsor office for one of the most successful real estate companies in the world, I've brought that work ethic and success to the South Windsor office. I am able to offer the affiliated independent sales agents development opportunities. In fact, this office has the highest average unit production per independent agent in the local market area for 2011, 2012, 2013, 2014 and 2015! And, for the past four years, the office production (sellers and buyers assisted) has been more than that of the #2 and #3 competitive offices combined.
In addition, in 2011 this office was ranked #9 in units sold and in 2012, 2013 and 2014 it ranked #1. There are almost 800 Coldwell Banker Offices in the U.S!
I've also been honored to receive the 2009, 2011, 2012 and 2014 Presidents Council Award given to The Company's top 20% of managers in the USA as well as the 2013 and 2014 Premier Office award. This award is given to the top 20% of offices internationally for achieving a minimum of 20 units sold per agent in the office.
As a non-competing broker/manager at Coldwell Banker Residential Brokerage I have but one goal and objective; to offer associates development opportunities that may allow them to achieve all that is possible in real estate…while having fun!
CREATE
As an educator and chief motivator, I offer an office of fun and learning. I can offer you opportunities in creating your personal short and long term goals and opportunities that may help you to achieve and exceed them. I offer one-on-one development sessions, and guidance along with assistance that you can later apply to get through the tough times and transactions while creating solutions for any issues that may arise.
My goal is to offer educational and development opportunities to the independent agents that they can use to grow their business. If you are an experienced independent agent, you can expect a true partner; if you are a newer independent agent, you will have access to development opportunities that you can use to grow your business.


ACHIEVE
"To achieve all that is possible, we must attempt the impossible. To be as much as we can be, we must dream of doing more." Gale Baker Stanton
If you are interested in pursuing real estate, call me for a confidential meeting today at 860-644-2461 or e-mail me at Rocco.Sanzo@CBMoves.com today!


OFFICE MISSION STATEMENT:
The mission at Coldwell Banker Residential Brokerage – South Windsor is to continually provide the most professional, informative, loyal and dedicated service in the community and the industry. The best interests of the clients will always come first and the clients' concerns will be placed ahead of Coldwell Banker Residential Brokerage's in each and every transaction, This office is dedicated to the development of long-term client relationships. To the independent sales agents affiliated with this office and to our staff, Coldwell Banker Residential Brokerage is grateful for these professionals whom we believe are the most capable, honest and hard-working in the local market area. We believe that by encouraging personal and professional growth, the agents and staff can exceed their expectations--with the benefits being realized by all. We believe that doing something you love to do, with people you trust, is one of the greatest experiences in life. Coldwell Banker Residential Brokerage is devoted to our family, our colleagues and our community.
If you are an agent looking to make change affiliations or looking to get into Real Estate with Coldwell Banker Residential Brokerage, call Rocco Sanzo, Broker/Manager at rocco.sanzo@cbmoves.com or call me at 860-644-2461 for a confidential meeting!


Awards

Premier Office