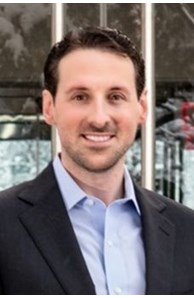 Sales Associate
Email

alex.chingas@cbmoves.com

Phone
Team
Office
BROSS CHINGAS BROSS TEAM, #1 in Westport/Weston/Fairfield, CT Sales & Listings per the MLS 2013-2020
Connect with Alexander
Awards

International Society of Excellence Team
More about Alexander Chingas
"Alex works, sleeps and eats real estate – he is without question, a master. He's easy to work with, listens carefully, and has an almost photographic memory of the details of hundreds of houses. His knowledge and communication skills give me a realistic view of the market. I want to emphasize, however, that to me the most important talent a Realtor needs is the ability to negotiate – and Alex is superb negotiator." – Victor, repeat client – four transactions
Alexander Chingas is part of the Bross Chingas Bross Team at Coldwell Banker Global Luxury on Riverside Avenue. Key highlights which underscore Alex and the team's professional achievements include:
Typical annual sales volume in excess of $100,000,000
Over $1.5 billion in career sales
Bross Chingas Bross ranks #7 Coldwell Banker Team out of 94,000+ agents globally
#1 in Westport, Weston Fairfield, CT Sales Listings per the MLS: 2013, 2014, 2015, 2016, 2017, 2018, 2019
#1 in the State of Connecticut, Sales Listings per the MLS: 2013, 2014, 2016, 2017, 2019
#2 Real Estate Team in New England per The Wall Street Journal: 2013, 2014
#100 out of over 1,100,000+ Realtors in the United States, closed sales, per the Wall Street Journal
Typically exceeds average market list-to-sale price ratio by 2%+ on sold listings each year
"Top 100 Most Influential in U.S. Real Estate Award" 2015
Alexander Chingas is a Top Producer in the Fairfield County, Connecticut marketplace concentrating on the sale of residential listings, waterfront, estate, condominium and new construction homes. Alex is known as a powerful Listing Agent in Westport, Weston & Fairfield/Southport, securing record-breaking prices coupled with short market times year after year. His proven marketing systems and negotiation strategies allow him to attain results for his clients that are often considered impossible — on homes across all price ranges.
In addition to his work with sellers, Alex is a sought-after Buyer's Agent, known for finding prime properties and educating his clients on the market to help them make the best personal and financial decision. Impeccable knowledge of the real estate market and inventory, local community, outstanding connections, patience and careful listening skills all combine to give Alex the edge in serving the needs of clients who expect the best.
His full-time (24/7), hands-on approach allow him to attain outstanding results for his clients, regardless of market conditions. A Westport resident for over two decades, Alex is extremely familiar with every facet of the local community, including schools, recreational and cultural amenities, and also with the economic and other factors in the broader New York City area which influence market trends in the Connecticut communities he serves.
The Bross Chingas Bross Team is also known for a specialized focus on all facets of new construction, real estate development finance. From initial site selection and land acquisition, to floorplan design and consultation, the team is the undisputed leader in the new home segment.
A guiding philosophy that the client is the true #1 means that the majority of Alex's clients are referred by those he worked with in the past, or are returning buyers and sellers moving on to their next homes.
A distinct high point in Alex's career has been consistently surpassing the market average list-to-sale price ratio by 2% or more in most years – meaning that the proven pricing, marketing and negotiation skills utilized by Alex allow him to sell his client's homes for more money.
As a recognized leader in his industry, Alex has had the opportunity to network and develop important business relationships with the most influential real estate professionals in the nation and abroad, which has created a vast relocation and referral network, thereby exposing the properties his team represents to a key audience.
Alex and his partners, Barbara Bross and Doug Bross, were among the co-founders of a Westport-based real estate brokerage firm which they successfully operated for over 12 years, growing the company to over 50 affiliated agents that closed in excess of $2.6 billion in sales before selling their company and joining Coldwell Banker. Bross Chingas Bross' level of engagement with all aspects of the real estate business is without equal in the Westport/Weston/Fairfield, CT area.
With over $1.5 billion in personal career sales, you can count on Alex and the Bross Chingas Bross Team to put their unsurpassed experience to work, and deliver the results that you expect.
"The sale or purchase of one's home is among the largest financial decisions of their life. I am honored to have earned the trust and respect of so many buyers and sellers in our area, and welcome the opportunity to provide you with a confidential, no-obligation consultation. In today's marketplace, the professional you select has a direct effect on your success… put my track record to work for you."
-Alex 203-451-0081 cell, Alex@AlexChingas.com — www.AlexChingas.com or www.BrossChingas.com
Recent Client Testimonials posted to Zillow.com about Alex Chingas:
"I have bought and sold many homes and working with Alex has been one of my best experiences. He is professional and extremely knowledgeable. He understands what it takes to sell a home while looking out for his clients best interest!" -Fairfield, CT Seller, $1.8M range
"Contacting Alex Chingas about the sale of my home in Westport was an outstanding decision. I scheduled an appointment to meet with Alex, along with a few other agents. Something that struck me right away was the fact that when I mentioned my upcoming move to various friends that had recently been through the moving process, I kept hearing positive things about Alex. He arrived well-prepared for our meeting at my former home, and within moments it was easy to understand why others spoke highly of him. He took a genuine interest in familiarizing himself with the features of my property, and was very generous with his time, making sure all of my questions about the market were answered. He also made some suggestions on what we could do to have the house best prepared for the market. The market research that Alex provided gave a realistic view of the recent sales activity and made it easy to understand how to price the house. Unlike others we met with, he was 100% familiar with every home used in his analysis and how they compared to mine and impacted value, and also with the general conditions that influence real estate in the NY area. Once we went ahead and set a timeline to list the house, Alex really went to work and had a clear strategy, coordinating a professional photo shoot, a video, floor plans and setting times to show the house to other realtors and buyers. There was always complete feedback on how things were progressing, and when we had an offer it was handled very professionally, with him taking care of more details than I can list, all the way until the close of the sale. Alex never made me feel like a number. I felt very confident and reassured that a seasoned pro was advising me at every step along the way." -Westport, CT Seller, $1.35M range