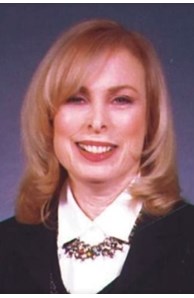 Sales Associate
BROSS CHINGAS BROSS TEAM, #1 in Westport/Weston/Fairfield, CT Sales & Listings per the MLS 2013-2023 YTD
Awards

International Society of Excellence Team
Designations
Certified Rental Agent (CRA), Luxury Property Specialist (Luxury Specialist)
More about Barbara Bross
Barbara Bross of the Bross Chingas Bross Team at Coldwell Banker Riverside Avenue, has the distinguished honor of holding the title of Top Producer in the Westport and Weston marketplaces and has held this leadership position throughout her years of service to local home buyers and sellers. The Bross Chingas Bross Team is #1 in sales out of all Realtors/teams at all real estate firms in Barbara's service area (per the local MLS).
Barbara's work ethic and commitment to providing clients with a stress-free experience have earned her a sterling reputation, demonstrated by the referral-based business she primarily conducts. A longtime resident of both Weston and Westport, Barbara has been in real estate for 25+ years and has an impeccable understanding for "the art of the deal" meticulously orchestrating even the most complex transactions is no challenge for this dynamic professional.
Barbara serves every segment of the marketplace, from rentals to waterfront mansions with equal enthusiasm and dedication. Her passion for hard work is second to none; Barbara prides herself on accessibility and willingness to go the extra mile, and stays with her clients every step along the way firmly believing that "getting it done right the first time means doing it yourself". Sellers benefit from her extensive marketing program, and buyers find that she is always networking to find their dream home. She has been recognized as the #2 agent in New York and Connecticut by a worldwide real estate firm, and has been profiled in the media by NBC-4. She is well-versed in every aspect of construction- from land acquisition to building project management.
"I have built strong relationships through market knowledge and integrity. I am very proud to be a trusted source for so many buyers and sellers in our area. Outstanding customer service and attention to detail is essential to obtaining the results customers demand and deserve."