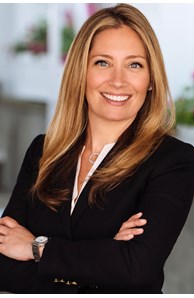 Sales Associate
Email

jenny.walsh@cbmoves.com

Phone
Team
Office
Jenny Walsh Sales Associate - The Bross Chingas Bross Team, Inc at Coldwell Banker Riverside
More about Jenny Walsh
A longtime Fairfield County resident, Jenny has a deep-rooted love for the area. Having lived in a number of towns she has extensive knowledge of what the various communities have to offer. Jenny has been a successful licensed Realtor that has earned many awards reserved for Top Producers since entering the profession in 2009, and is passionate about navigating her clients through the process of purchasing, selling or renting homes while delivering exceptional service and helping them achieve remarkable outcomes.
With a Psychology degree and several years of experience as an elementary school teacher, Jenny has acquired skills and patience which have proven to be an invaluable asset to her clients.
Jenny understands that a real estate transaction can sometimes be emotional, and uses her skills to guide her clients through a smooth transaction. Jenny's knowledge of the local market, her strong work ethic, professionalism, attention to detail and warm disposition make for an attentive and hard-working agent who is well-versed in every aspect of Real Estate. Always warm and approachable, she is simultaneously a sharp negotiator who knows how to protect her client's interests and anticipate issues before they manifest. Integrity is her hallmark and has resulted in many referrals from past clients and a high degree of repeat business from those she has assisted over the years.
As a Sales Associate with The Bross Chingas Bross Team at Coldwell Banker Riverside, Jenny has access to the resources and proven track record of the #1 Real Estate Team in Westport/Weston/Fairfield, CT which has ranked among the top 100 teams in the United States per the Wall Street Journal.
Jenny has lived in Weston since 2005 with her husband and their three sons. They are actively involved in the community.
Testimonials
Brit
Ridgefield, CT
"I can't speak highly enough about Jenny Walsh! She was completely dedicated and determined to finding us our perfect home, and she did! During one of our family's most stressful times Jenny was patient, honest and most importantly accessible! We requested last minute appointments on almost a daily basis. Jenny quickly secured these appointments and found a way to be present at all of them. She either picked up the phone or called us back immediately. She responded to our emails morning and night. I must add, Jenny's local market knowledge was impressive and invaluable in narrowing down the precise area in which we eventually bought. Without her I don't know if we would be here. In Jenny we felt as if we had a true partner in this process and we wouldn't trade that for anything! She has our strongest recommendation."
Richard
Weston,CT
"Personable, knowledgeable, professional, minds all the important details. Great recommendations of inspectors.
Showed us many houses and comps. Always on time and not pushy. Wants her client to get a great result."
Sarah
Weston, CT
"Jenny Walsh is amazing and will extract max value by giving great tips on how to photograph and stage your home."
Shieva
Rowayton, CT
"Not only knowledgeable but TRULY kind and gracious. Unusual gem to find in this day and age!"
Courtney and Gus Christensen
Weston Westport, CT
"Jenny Walsh is nothing short of spectacular, and not just as a real
estate agent. She is knowledgeable, strategic, thoughtful and
hard-working. She is responsive, attentive to clients' priorities, a
pleasure to be around, sincere and accommodating. But she is also so,
so much more than that.
We have worked with Jenny twice in the last twelve months. She first
helped us early in 2020 when we bought our forever house, but one
which requires a major restoration. Jenny was amazing not only given
the extra amount of due diligence we needed to conduct, but she
weathered the drawn out timeline with patience, understanding and just
the right amount of encouragement we needed to stay on course. Of
course, almost as soon as we started some necessary demolition the
pandemic hit and we needed to find somewhere to live. Under the most
stressful of conditions and in the most anxious of times, Jenny was a
constant source of rental options, ideas, recommendations, and
reassurance. I honestly can't imagine getting through that time
without her.
Even after she secured us our second house in 6 months (and in
mid-March no less), her role as our agent was still not done. Because
Jenny is not just an agent. She is a resource for absolutely
everything - contractors, architects, schools and even exterminators -
and she keeps showing up for her clients in countless ways and long
after the escrow checks have cleared. As I think back to all the
conversations we have had between two homes, two neighborhoods, and
transactions in two dramatically different markets, I'm struck by the
realization that everything she said to us about both situations was
absolutely honest and true. Anyone can be a real estate agent, but
Jenny makes sure to do the job with expertise and sincerity, and we
trust her advice implicitly. We truly cannot recommend her enough to
anyone lucky enough to work with her!"
Follow Jenny on Social Media including her engaging Instagram feed
@JennyWalsh_RealEstate and her team @BrossChingasBross
for up-to-the-minute news on the latest listings and community information