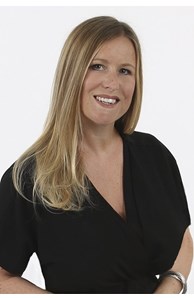 Sales Associate
More about Jessica Brookbanks
Born and raised in England, Jessica came into real estate following a successful career in Public Relations in London. Working with one of Manhattanrsquo;s most prominent brokers on deals ranging between $5m - $30 Million, Jessica learned the customs and intricacies of real estate from the very best. Building on this knowledge base she went on to build her business, working with clients on both the buy and the sell side, including Studio Walk-Ups, Park Avenue Pre-Wars and Centre Hall Colonials.
Having worked in both a peaking and, in turn, a declining market Jessicarsquo;s expertise includes skilled negotiation techniques, careful positioning and bespoke marketing strategies. Throughout all her dealings Jessicarsquo;s unparalleled attention to detail and ability to tailor an approach for each property and client she represents make her one of the next generation of great brokers.
My Approach
I approach every client with the goal of building a long-term relationship. I start by listening to each clientsrsquo; financial and personal goals and follow through with honesty, professionalism and hard work.
I want my clients to feel like I am their partner, not just their broker. I aim to leave no questions unanswered, or unasked. I understand the emotional aspect of real estate and it is my goal to enable my clients to make informed decisions and to guide them through the process as smoothly as possible.
I believe the job of a broker is to have patience, discipline and a good dose of common sense. When deals get stressful, as they can, one of the brokers most important roles is to keep calm and carry on.rdquo;
Community Involvement
Jessica lives in Westport with her husband and two children.
A member of the PTA she is active in both her childrenrsquo;s schools.
Jessica is a member of the Mid-Fairfield County Association of Realtors.
Communities I Serve
Wilton, Westport, Weston surrounding areas